Accolades in year of 40th anniversary
Wins Best fund administrator 7th year running
---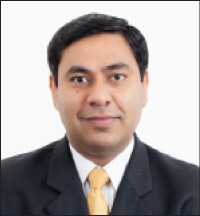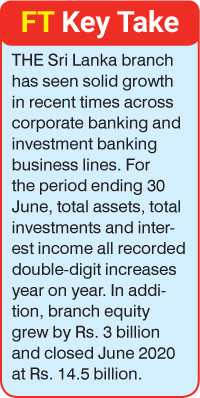 Deutsche Bank Sri Lanka has been credited for its industry leadership in The Asset Triple A Awards, and named Best Retail Fund Administrator in the Triple A Awards 2020 for the seventh consecutive year.
The bank also won the title of Sri Lanka's Best in Treasury and Working Capital for MNCs/LLCs. It also won two corporate awards; regional award Best Treasury and Working Capital Solution for multinationals (Brandix), and country award Best Payments and Collections solution for tailor-made solution for a multinational client (Toyota Lanka).
The bank said the achievements this year were significant as it celebrates 40 years in Sri Lanka and its 150th anniversary globally.
Chief Country Officer Vikas Arora said: "We are extremely pleased to be recognised by The Asset as Sri Lanka's best for treasury and working capital MNCs, best payments and collections solutions for a multinational client and the country's leading fund administrator."
"Being named Best Fund Administrator for the seventh consecutive year is testament to the strength of our platform, reflects continued investment in digital solutions and our long term commitment to Sri Lanka," he added.
Deutsche Bank Sri Lanka provides multinational and Sri Lankan corporates with products ranging from cash management, FX solutions, trade finance, and securities services. It is also the leading provider of USD and EUR clearing services to financial institutions in the country.
Deutsche Bank won the Best Payments and Collections solution for being the first foreign bank to provide its multinational client, Toyota Lanka, with a custom-built solution to enable instant Customs payments through the bank's electronic platform Autobahn – Cash Manager. The award winning solution has vastly improved Customs payments efficiency. When previously each Customs payment took around five hours, now the payment process takes just one hour.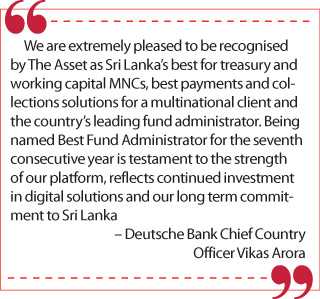 In this year's respected Euromoney trade finance survey, Deutsche Bank ranked in the top three of the best domestic trade finance providers, and ranked number two for best domestic service in the same survey.
The Sri Lanka branch has seen solid growth in recent times across corporate banking and investment banking business lines. For the period ending 30 June, total assets, total investments and interest income all recorded double-digit increases year on year. In addition, branch equity grew by Rs. 3 billion and closed June 2020 at Rs. 14.5 billion.