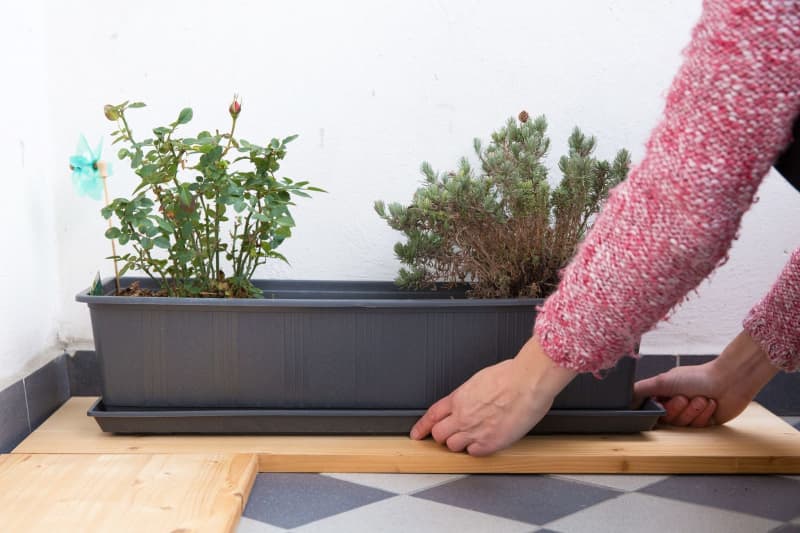 Balconies and patios are a dream when the weather's nice, especially if you've decorated with lots of plants.
But to make sure that your green babies make it through the cold weather months, there are a few things you can do beforehand to protect them from the harsher conditions.
Some plants - for example oleander, olive or laurel - are OK to stay outside when the weather gets crisp. However, you should place their pots in a spot that offers protection from the elements, says the German-language garden magazine Gartenflora.
Another tip is to have plastic sheets or extra blankets or bed sheets on hand to cover the plants with when it gets really cold - they'll appreciate having a warm cover over them.
Deciduous plants should be placed in a cool, dark spot such as a garden shed or basement, for example, during cold months.
Potted plants and containers should be raised so they don't freeze to the ground and their water drainage isn't disturbed.
Empty clay pots should be stored so no water can accumulate in them - otherwise they'll can break apart when it freezes.