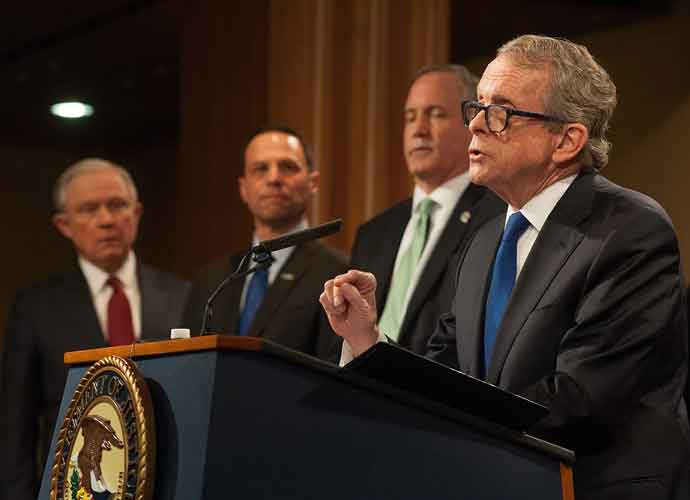 Trump supporters at an Ohio rally on Monday booed Republican Gov. Mike DeWine, due to his strict enforcement of COVID-19 protocols.
President Donald Trump introduced DeWine at the beginning of his remarks, describing him as "somebody that's been with me from the beginning, and I've been with him from the beginning."
While DeWine earned Trump's endorsement in 2018 and remains on good terms, the two have differed in terms of handling the coronavirus pandemic.
DeWine issued a statewide mask mandate in July, issued a mandatory quarantine for residents returning from states with high rates of COVID-19, as well as issuing guidance limiting indoor gatherings.
CNN correspondent Jeremy Diamond reported that Lt. Gov. Jon Husted (R) was also booed after asking the crowd to wear face coverings to help slow the spread of the coronavirus, prior to Trump's arrival.