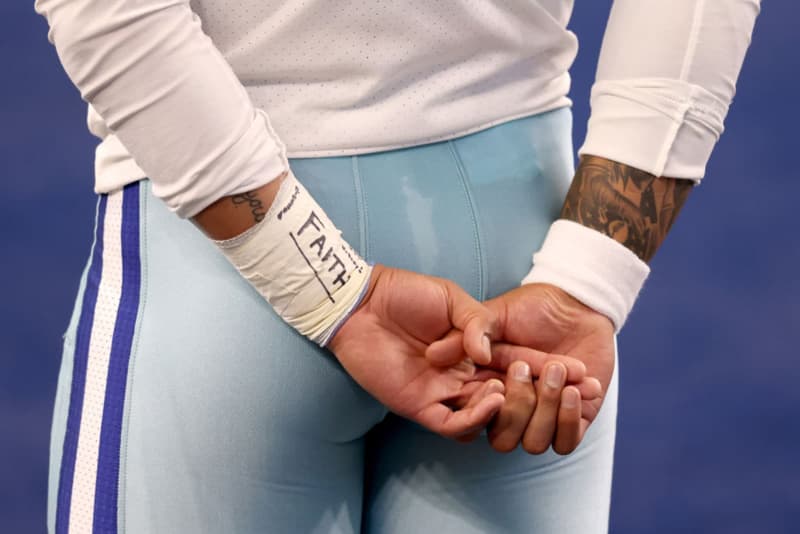 FRISCO, Texas — Dallas Cowboys quarterback Dak Prescott didn't hold back when asked for his reaction to the news that police officers in Louisville, Kentucky, were not charged in the death of Breonna Taylor.
On Wednesday, the Jefferson County grand jury chose only to indict one officer for "wanton endangerment" for blindly shooting 10 rounds from outside Taylor's apartment. Two other officers on the scene were not charged.
"That is disgusting," Prescott said. "I don't understand that one at all. There are a lot of things in this country I don't understand that we are looking at right now. That is simply unacceptable. Don't understand an officer not being charged."
The case has been another lightning rod in the renewed social justice movement that erupted in the wake of George Floyd's May death in police custody in Minneapolis. Taylor was shot and killed by Louisville police during a no-knock raid on her apartment.
Cowboys receiver Amari Cooper was equally disappointed.
"It is definitely something that has been on my heart and crossed my mind," Cooper said. "I am not surprised by the (decision). It has been happening over and over. My heart goes out to her and her family."
Prescott said the Cowboys are trying to fight the battle by emphasizing the need to vote. The players issued a get-out-the-vote social media challenge to the Seattle Seahawks in advance of Sunday's game.
"It's about us to educate ourselves, about us getting registered to vote and going out there and doing that," Prescott said. "And making sure that we're educated on who we're voting for and what they're going to do while they're in office. That's one of the biggest things I say we've taken a step as a team is trying to just talk about that, the importance to vote, the importance for our voices to be heard throughout our community and be leaders there."
Prescott's strong words on the Taylor decision come roughly three months after he pledged $1 million to "improve our police training and address systemic racism through education and advocacy" in response to Floyd's tragic death. Minneapolis police officer Derek Chauvin put a knee on the back of Floyd's neck for eight minutes and 46 seconds, sparking protests and outrage.
Prescott posted a lengthy statement on his Instagram account June 3.
"As a Black Multiracial American, I am disgusted and unsettled!" Prescott wrote. "To be humble and to see every man and woman as the same takes humility and accountability.
"AS OUR COMMUNITIES TAKE ACTION, PROTESTING AND FIGHTING FOR THE JUSTICE OF GEORGE FLOYD AND EVERY BLACK LIFE, I AM WITH YOU!"
While Prescott expressed respect for police, the Cowboys quarterback also asked them to change.
"I have the utmost respect for those of you with a passion for protecting and serving your communities," Prescott wrote. "When you chose to wear the badge of a police officer, you pledged to PROTECT life and property through the enforcement of our laws and regulations. How can you claim to uphold the law when those within your ranks don't abide by it? You need to hold your own accountable. Each of you are as guilty as the men who stood beside Derek Chauvin if you do not stand up against the systemic racism plaguing our police forces nationwide. TAKE ACTION!"
Now, he is disgusted.
———
©2020 Fort Worth Star-Telegram