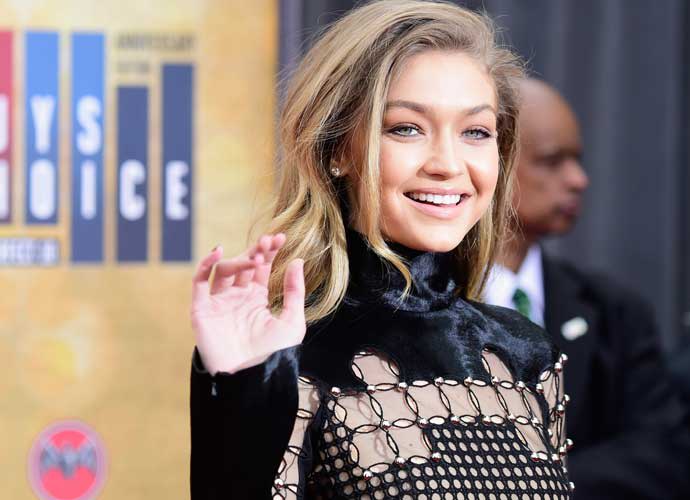 Zayn Malik and Gigi Hadid are officially parents!
The celebrity couple announced the welcoming of their baby girl via a picture of their daughter and Malik's intertwined hands posted to the singer's Twitter account on Wednesday evening.
The tweet read: "Our baby girl is here, healthy & beautiful. To try put into words how i am feeling right now would be an impossible task. The love i feel for this tiny human is beyond my understanding. Grateful to know her, proud to call her mine, & thankful for the life we will have together x"
Gigi later shared the news on Instagram, with a similar photo and the caption, "Our girl joined us earth-side this weekend and she's already changed our world. So in love."
Friends and fans congratulated the couple by the thousands and Malik's tweet garnered more than two million likes within a day.
Fans first speculated that the couple had already welcomed their daughter when Hadid's father, Mohamed Hadid, posted a handwritten note titled "Grandpa's Heart" to his Instagram. He captioned it, "In the name of God the merciful I want to say l love you and so proud of you. @gigihadid."
The couple first confirmed rumors of the pregnancy earlier this year, when Hadid shared it publicly in an interview with Jimmy Fallon on The Tonight Show. "Obviously, we wished we could have announced it on our own terms," she said. "But we're very excited and happy and grateful for everyone's well wishes and support."
The model has kept her pregnancy journey relatively private, in order to enjoy the moment and live it day-by-day. She also cited the separate challenges that come with pregnancy during a pandemic and the various other issues happening in the world. "Obviously, a lot of people have lost lives due to coronavirus. That was in the beginning of quarantine and still happening," she told V Magazine in July. "Then we moved obviously into the reemergence of the BLM movement, and I thought that our presence on social media should be used for that."