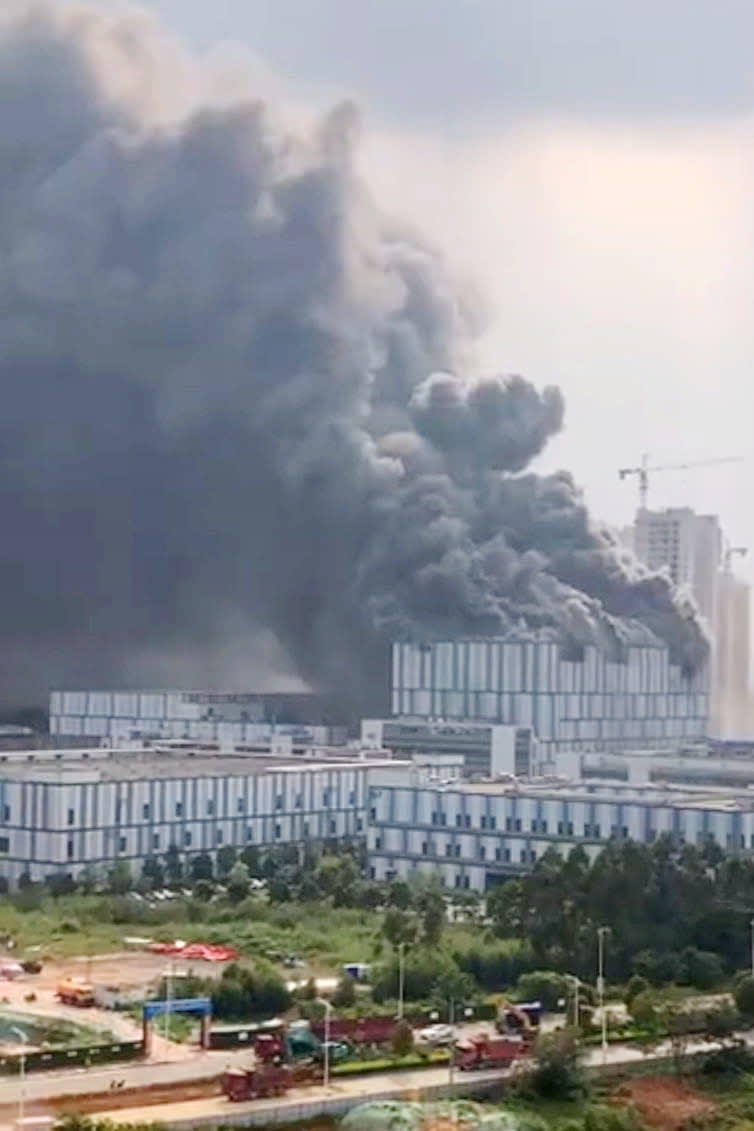 A massive fire has broken out at a laboratory of Huawei Technologies Co. in the southern Chinese city of Dongguan but there are no casualties so far, local media reported Friday.
The municipal authorities said they immediately dispatched firefighters to the site to rescue people and extinguish the blaze, which occurred in the afternoon.
Video footage posted on Chinese social media shows thick black smoke spewing into the air from the large building with a striped exterior design, located near Songshan Lake in the industrial city of Guangdong Province.