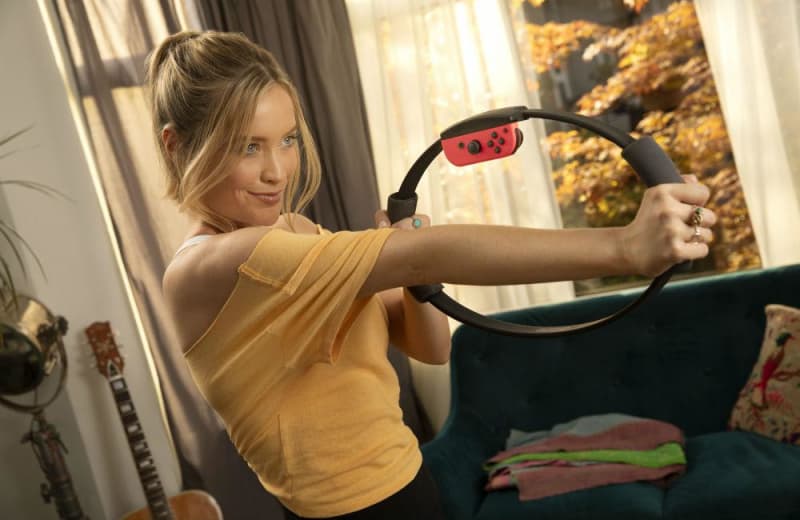 Laura Whitmore has been announced as Nintendo's 'Ring Fit Adventure' ambassador.
The 35-year-old television presenter will be showing off her morning workout routine on YouTube and TV screens across the UK, which shows the 'Love Island' host using the Nintendo Switch game to practise yoga and endure a full body workout.
She said in a statement: "I love the fact that I can roll out of bed in the morning and start my 'Ring Fit Adventure' home workout straight away.
"I can customise a variety of full-body workouts which fit into my hectic schedule. The game helps keep me fit and motivated - and all from the comfort of my living room."
'Ring Fit Adventure' helps players get fit by turning a range of fat-fighting exercises into fun games, including a challenge to defeat a bodybuilding dragon and his minions, as well as a long-form adventure of over 100 levels and 20 worlds.
The game also allows users to customise their exercise routines to tailor different workouts to their own personal goals and skill levels.
They can also check their pulse rate with the built-in IR Motion Sensor to encourage them to stay fit in their own home.
View Laura's morning Ring Fit Adventure on the Nintendo UK YouTube channel.