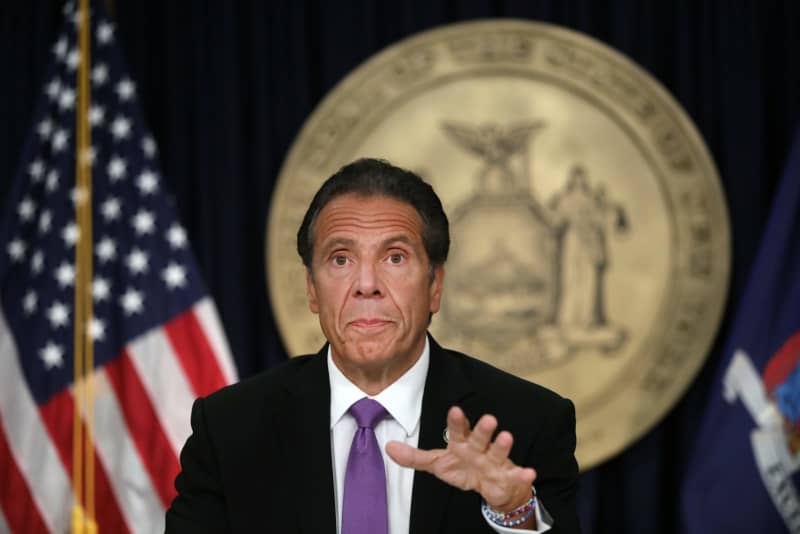 NEW YORK — New York state has a coronavirus positive test rate of a bit over 1% and four new deaths, Gov. Andrew Cuomo announced Saturday.
The state recorded 1,005 new cases of COVID-19 from 99,953 tests Friday as the Empire State continued to keep a lid on the spread of the virus amid a nationwide surge, the governor said.
"As we move into the fall and flu season, wearing masks, socially distancing and washing hands make a critical difference, as does the deliberate enforcement of (regulations)," Cuomo said in a statement.
Four people died from the virus around the state Friday, two in Brooklyn and two upstate. At the height of the pandemic in the spring, 800-plus perished every 24 hours.
By contrast, nearly 900 Americans died Friday of COVID-19, including eight people in North Dakota, which has a population just 4% of that in New York state.
Even as the virus test positivity rate remains low in New York, caseloads have turned sharply higher since Labor Day.
Public health experts warn the death rate will also start rising again soon. Models expect about 400,000 Americans will have died from coronavirus by the end of the year, nearly double the current toll.
———
©2020 New York Daily News