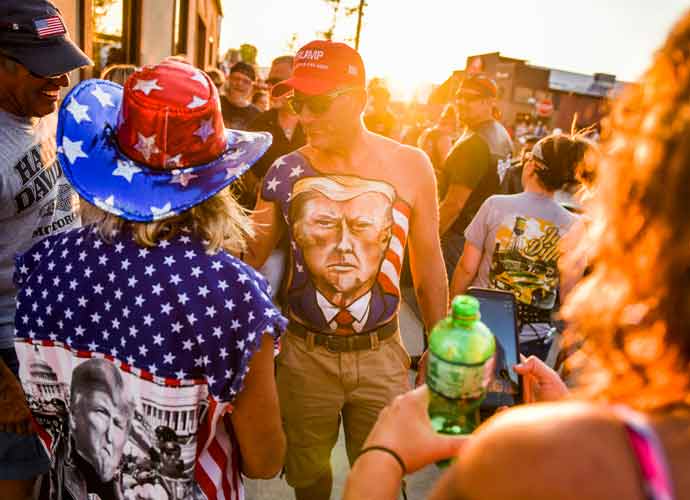 A Department of Public Health district director in Virginia warned in a letter Thursday that President Donald Trump's rally, which was expected to draw a crowd of 4,000 people, posted a "severe public health threat."
Dr. Natasha Dwamena wrote that the rally should be canceled, rescheduled or scaled down to comply with the governor's order banning gatherings of more than 250 people.
The rally went on as planned.
Trump's campaign has promised to follow COVID-19 precautions, including passing out face masks and hand sanitizer, as well as doing temperature checks. However, at several past rallies and in the video shown above, several supporters have been shown in close proximity without masks so enforcement of the protocols is lacking, an issue Dwamena pointed out in her letter.
Though Virginia voted for Hillary Clinton in 2016, it is often seen as a more competitive race than other blue states. During the rally, Trump focused on honoring the military and veterans — a message likely to resonate among Virginia Republicans, as the state has the third-most active duty personnel per capita, the fourth-highest total of military bases and the highest per capita defense spending at $5459.
John Fredericks, a conservative radio host and chairman of the Virginia delegation for the Trump campaign, told NBC that Democrats were attempting to block the rally for political reasons.
"Panic has set in amongst Virginia Democrats," he said.