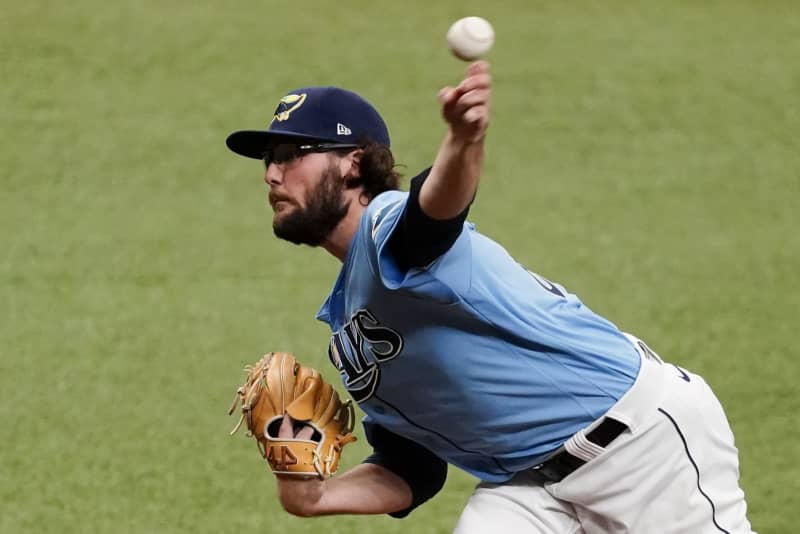 The Giants were losing Sunday in San Francisco and the Brewers were losing in St. Louis, opening an unlikely path to the postseason for a Phillies team that has seemed to do everything it could over the last two weeks to miss the playoffs. All the Phillies had to do was win to give themselves a shot at October.
And that proved to be the hardest part.
The Phillies were listless Sunday in Tampa as they ended their season with a 5-0 loss to Tampa. Everything was breaking their way to be one of the National League's eight playoff teams. But they could not help themselves.
They lost all three games this weekend at Tropicana Field to finish the season by dropping seven of eight games. They finished four games under .500. It's been nine years since the Phillies made the postseason. Not even a franchise-record payroll and an expanded postseason format could break the drought.
The Phillies had their No. 1 pitcher on the mound, but Aaron Nola recorded just 11 outs before being lifted in the fourth inning with a three-run deficit. The Phillies have lost six straight games started by Nola and Zack Wheeler. Turn one of those losses into a win and the Phillies are preparing for a playoff game on Wednesday.
Instead, they now have to seriously consider the organization's future. General manager Matt Klentak is under contract through 2022, but principal owner John Middleton must now decide if Klentak is the right man for the job. Two seasons ago, Middleton compared Klentak to Branch Rickey. And now Middleton might decide to move on without him.
They built a roster that included baseball's worst bullpen and a lack of depth that was tested mightily in a 60-game season. The Phillies have baseball's seventh-highest payroll, but they still could not be one of the National League's eight playoff teams.
The Phillies had just six hits on Saturday. J.T Realmuto, who will enter free agency, had an infield single in the ninth inning in what could be his final at-bat with the Phillies.
The Phillies loaded the bases in the fourth inning, but failed to score. They nearly brought a run home when Josh Fleming missed the zone on a 3-1 sinker, but Phil Gosselin could not check his swing for a bases-loaded walk. Gosselin grounded the next pitch to the shortstop to end the inning.
It was the closest the Phillies could get. They entered Sunday with a chance. But that chance required them to win and that has been difficult to do recently. Their disappointing season ended with a disappointment. Now the real questions can begin.
———
©2020 The Philadelphia Inquirer