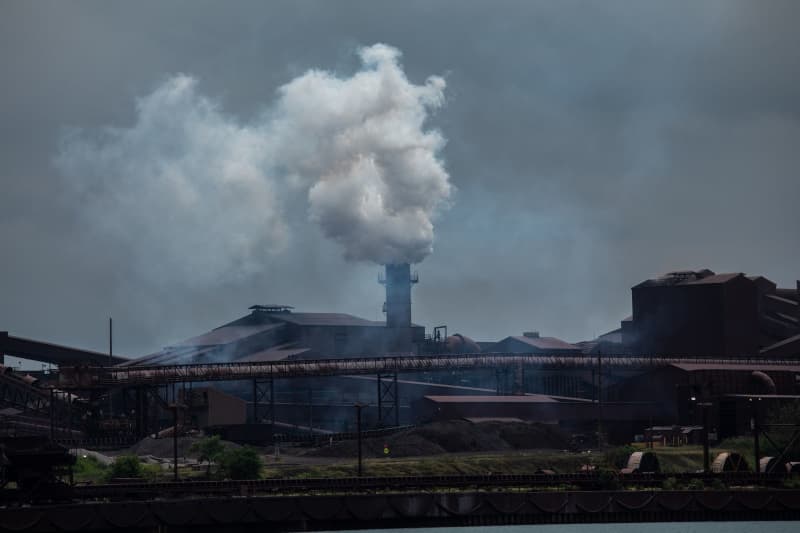 ArcelorMittal's U.S. operations, which include Indiana Harbor, the largest integrated steelmaking facility in North America, will be sold to Cleveland-Cliffs for $1.4 billion in cash and stock.
The transaction, announced early Monday, will make Cleveland-Cliffs the largest flat-rolled steel producer and largest iron ore pellet producer in North America.
The deal involves almost 20 facilities in eight states, including five in northwest Indiana — the Indiana Harbor and Burns Harbor mills as well as three finishing plants, two of which are joint ventures with Nippon Steel. It also includes a compact strip mill in Riverdale, Illinois.
Almost 3,800 people work at Indiana Harbor, which opened more than 100 years ago and is spread over more than 3,000 acres in East Chicago, Indiana, according to ArcelorMittal's website. Burns Harbor, its second-largest facility, also employs about 3,800 people. ArcelorMittal's headquarters are in Luxembourg, with its U.S. corporate offices in downtown Chicago.
Cleveland-Cliffs, based in Cleveland, said it expects to find about $150 million in cost savings. Lourenco Goncalves, Cleveland-Cliffs's chairman, president and CEO, will lead the combined company.
The deal, which has been approved by the boards of both companies, requires regulatory approval and is expected to close before the end of the year.
———
©2020 Chicago Tribune