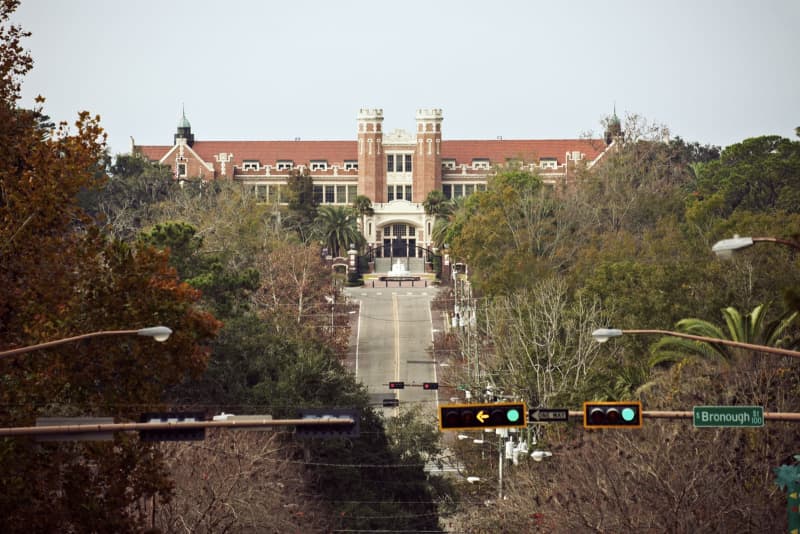 MIAMI — Now that Florida Gov. Ron DeSantis moved Florida into Phase 3 reopening amid the coronavirus pandemic, it's all systems go for party animals, apparently.
A large gathering, with more than 1,000 people, was shut down by cops late Saturday night near Florida State University in Tallahassee. The party was at an off campus apartment complex called Tenn Street Apartments that saw at least 700 cars parked in the area, blocking travel lanes, cops said.
The Tallahassee Police Department said that this bash was just one of a dozen large social events they broke up over the weekend, read a Facebook post from the agency.
Police said the vehicles at the student apartment complex were blocking travel lanes. Various TPD patrol cars and a Leon County sheriff's helicopter helped disperse the crowd.
On Thursday, DeSantis said he would seek a "bill of rights" for college students following harsh crackdowns on parties and other gatherings.
"I understand that universities are trying to do the right thing," DeSantis said at a press briefing at the Capitol, "but I personally think it's dramatically draconian that a student could get potentially expelled for going to a party. That's what college kids do."
FSU has reported that more than 1,400 students have already tested positive for coronavirus, mere weeks into the fall semester.
The public can check the latest on-campus COVID-19 statistics at fsu.edu/coronavirus as the school says it continues "to adjust to new developments and recommendations" from the CDC, WHO, and the Florida Department of Health.
The university did not respond to a Miami Herald request for comment Monday afternoon.
———
©2020 Miami Herald