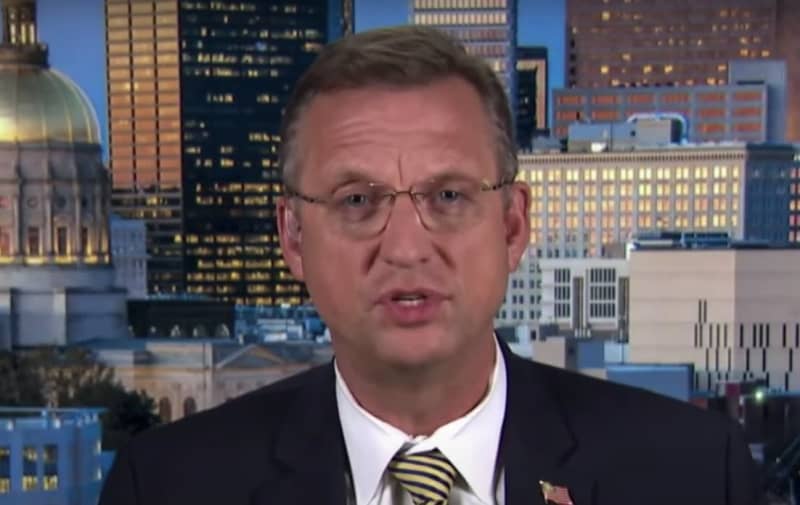 By Duncan Smith
In no uncertain terms, Rep. Doug Collins believes that FBI Director Christopher Wray needs to pack up and get out.
A few weeks back, Collins, Georgia Republican, retweeted criticism of Wray by Dan Bongino, the former Secret Service agent who said that the only FBI director in history worse than Wray was Jim Comey (who is testifying today before the Senate Judiciary Committee).
He said then it was "time" for Wray "to resign."
)
Now, he's making a formal request.
"Christopher Wray has proven unwilling or unable to bring accountability to the FBI. I'm urging him to do the right thing for this country and RESIGN," he wrote on Twitter in a post containing a letter to the director.
)
Wray won't, of course, but staying in his post will only draw more ire from Republicans who, if they keep the Senate and win back the House in November, are sure to make his life miserable.
And with good cause. Wray has consistently said things that aren't true (as in recently, when he claimed there is no evidence of widespread mail-in ballot fraud — when there is).
President Trump is Breaking Down the Neck of the Federal Reserve!
He wants zero rates and QE4!
You must prepare for the financial reset
We are running out of time
Download the ltimate Reset GuideNow!