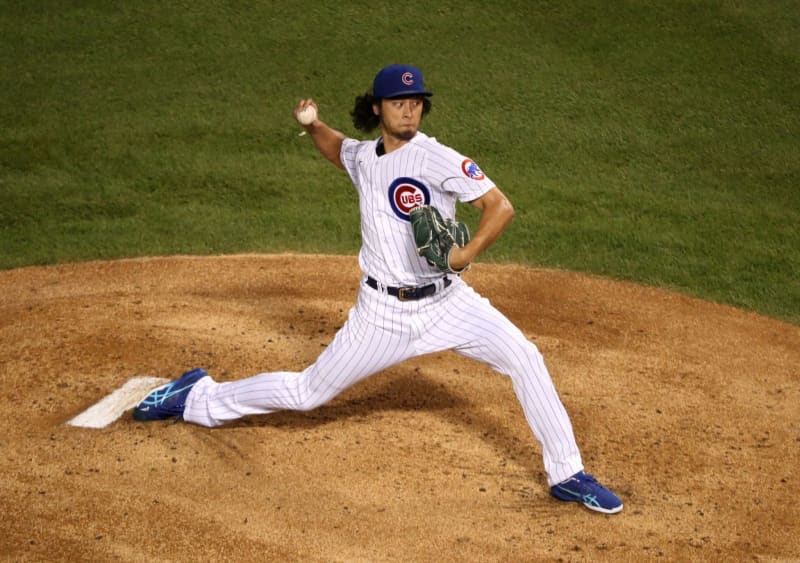 CHICAGO — Yu Darvish won five games following a Chicago Cubs loss during the 60-game season, so his teammates feel confident even as they face elimination Thursday.
"No panic," Kyle Hendricks said Wednesday after a 5-1 loss to the Miami Marlins in the first game of a best-of-three National League wild-card series at Wrigley Field. "We've got the guy we want on the mound."
Darvish hasn't faced the Marlins since May 2019, before his ascent as the Cubs' ace. He won seven consecutive starts at one point this year, and his 2.01 ERA was the fourth-lowest in the majors.
The last time Darvish pitched in a playoff game at Wrigley, he threw 6 1/3 innings of one-run ball for the Los Angeles Dodgers while striking out seven to beat Hendricks and the Cubs, 6-1, in Game 3 of the 2017 NL Championship Series.
"I don't think it's going to have any effect on that," Darvish said before the start of the Cubs-Marlins series. "I'm more focused on the next game."
Darvish will be pitching on five days' rest. He's 3-0 with a 1.04 ERA in four starts this season on five days' rest, but he seemed more grateful for the freedom the Cubs have given him since the 2019 All-Star break.
That includes working at a more deliberate pace.
"This is huge that I'm different than the other players," Darvish said. "Such as every bullpen (session), I try something new. And that the players and staff let me do that is big for me."
But the Cubs' confidence can take them only so far.
"We were very confident coming in," Anthony Rizzo said. "We've got to score early for Darvish and try to get a lead so he can pitch comfortably."
———
©2020 Chicago Tribune