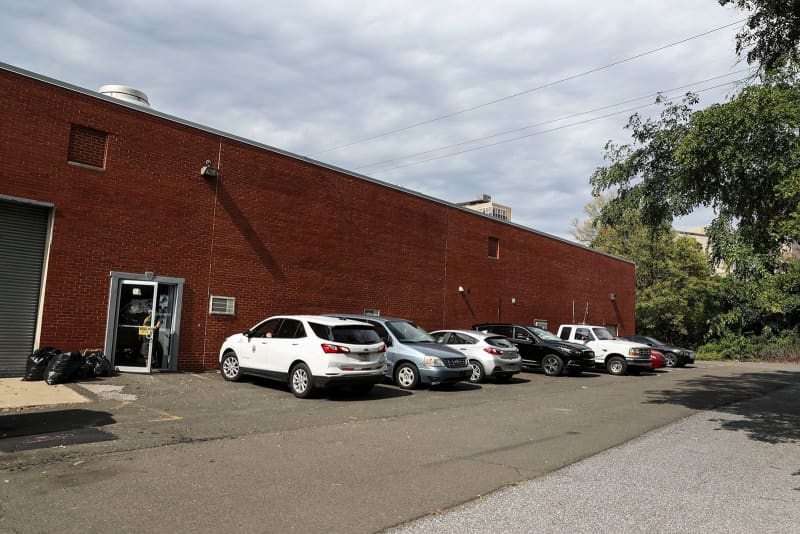 PHILADELPHIA — Questions surrounding security at the Philadelphia warehouse used to store the city's voting machines continued to mount Thursday, a day after city officials acknowledged that a laptop and USB sticks used to program the machines had been stolen earlier this week.
A lack of surveillance footage from inside the warehouse that might have helped track down the thief has stymied investigators — no cameras had been installed, according to sources familiar with the matter who were not authorized to discuss it publicly.
Meanwhile, the sources said, an ongoing review of the machines stored there to ensure none had been compromised turned up more than a dozen with wrong serial numbers on their seals — though elections officials blamed the discrepancies on a transcription error and said they do not believe the machines had been tampered with.
And despite vows from city officials Wednesday that they had beefed up security at the site in the wake of the theft, a reporter for WHYY's Billy Penn entered into the facility unhindered Thursday morning and spent several minutes walking among and filming the voting machines in a video later posted to Twitter. A staffer eventually noticed him asked him to leave the building.
In response, city officials pledged again to enhance security measures, this time stationing an around-the-clock police presence outside and putting in place strict log-in procedures for anyone entering and exiting the building.
"These changes will be put into place expeditiously," said Mike Dunn, a spokesman for Mayor Jim Kenney.
Elections officials have publicly sought to assure the public they have every confidence that the voting machines have not been compromised and that voting would not be disrupted Nov. 3. But behind closed doors, the continued security lapses only exacerbated fears that President Donald Trump or his allies would use the news to attempt to cast further doubt on integrity of the city's election, as he has done with false claims and conspiracy theories.
And as if on cue, a Trump campaign staffer tweeted a news story about the missing technology and video of Thursday's incursion by the reporter.
"Unbelievable!" the staffer, Mike Roman, wrote. "No security for voting machines How can we trust the results now?"
Even some Democrats began to show signs of worry that the developments could hinder voter confidence. In a news conference in Harrisburg, Gov. Tom Wolf said state officials were monitoring the situation, noting he was "obviously concerned."
Bob Brady, Chairman of the Democratic City Committee, balked when he learned the warehouse remained at least partially unsecured Thursday.
"I think that's ridiculous," he said. "They have got to fix that … I hope they're up to the task. I'd hate to see something happen to ruin this election because of ineptness on our part, but I don't think that's going to happen."
He added he was confident that the city commissioners, who oversee voting, could get the situation under control.
Nick Custodio, a deputy for Commissioners Chair Lisa Deeley, declined to comment on the ongoing investigation.
———
©2020 The Philadelphia Inquirer