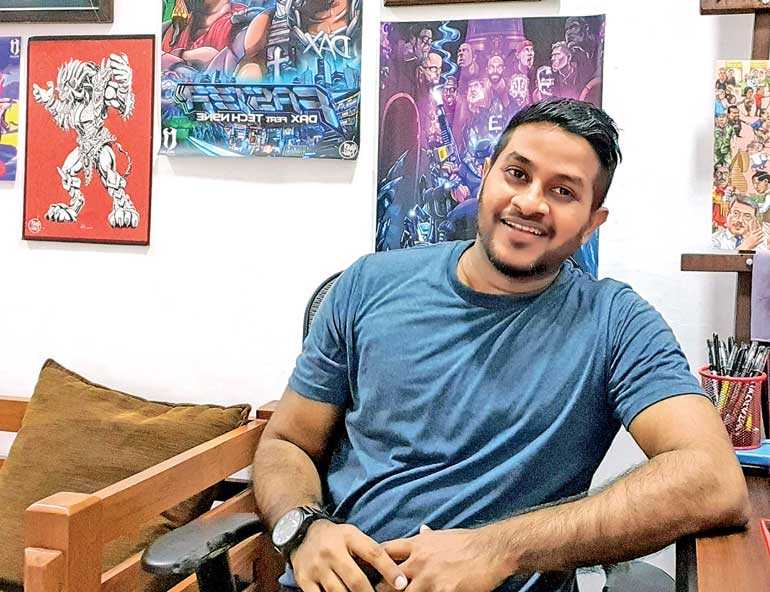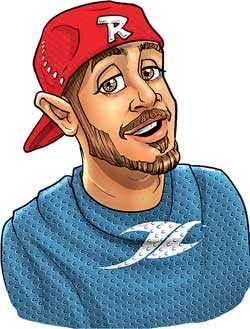 Sri Lanka was on lockdown for three months, and while it was indeed a difficult time for all of us in many aspects of life, this time also provided for a lot of good things too. Like having time to work on your passions, spend time with your family and really think about what life-tyle changes we need to be making to equip ourselves for the apocalypse!
This 'time' indoors also caused a significant surge in the viewership of online content, not only in Sri Lanka, but worldwide. And for all these reasons combined, Randy Chriz and Meraki United were granted a long-awaited breakthrough, during this lockdown period.
In March 2020, a few weeks before the lockdown in Sri Lanka and just prior to the world realising that COVID-19 was a bigger threat than anticipated, Marshall Mathers, a hip-hop artist widely known by his stage name Eminem released his new music album titled, 'Music To Be Murdered By'.
Eminem is considered one of the greatest hip-hop artists ever to perform and at 47 years old he still is the highest selling hip-hop artist alive and is constantly raising the bar with his music. So it wasn't a surprise that his latest album was most eagerly received and passionately devoured by the millions of fans he has earned around the globe – including Randy Chriz, a passionate fan of Eminem since the beginning of Eminem's career in 1999.
Passion project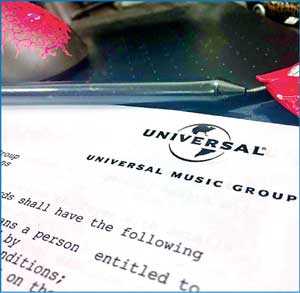 Inspired by the creativity of Eminem's album, Randy wanted to take some time off his busy schedule and dive into a passion project. But little did he know that this passion project was about to change his life!
'Godzilla' was one of the tracks in Eminem's album and it quickly became a world-wide sensation because of the super-speed rap verse that was at the end of the track. Like everyone else, Randy was excited about this, and set out to pay homage to this masterpiece with an artwork. But what started out as an artwork quickly materialized into a full blown concept for a video.
This would mean Randy would have to clear his schedule and forego weeks of billable hours. But passion often overrides rationale, so Randy went on to produce a full-blown, extremely-detailed, animated video for the whole Godzilla track.
At this point it appears that the energies of the universe aligned in Randy's favour, because Eminem announced that they would be doing an official music video for the very track Randy had begun to animate. This was extremely good news because it meant Eminem's massive audience would be waiting on a music video.
With renewed vigour Randy spent days without sleep to finish his video before the official video released. And as luck may have it, Randy was able to upload his video on YouTube on 8 March 2020 and Eminem released the official video nine hours later! (link to video – https://www.youtube.com/watch?v=49OY0kV0n_M)
Randy's 'Fan-made Music Video for Eminem's Godzilla (Ft. Juice Wrld)' hit one million international views in 24 hours, which is also a first for a Sri Lankan produced video on YouTube. It was a whirlwind of excitement. The video currently has almost seven million views.
Within the following week Randy received thousands of emails and had a more than 50 reaction videos done by different individuals on YouTube, including a reaction from the most popular Reactor on YouTube, 'NoLifeShaq'. This opened the floodgates and ensured that Randy's subscriber base on YouTube – which was at 1,000 when he uploaded the video and was 15,000 when NoLifeShaq reacted – grew all the way up to 87,000 subscribers!

Enter Interscope!
And that isn't even the best news. Among the 2,000+ emails Randy received, there was one email, received four days after uploading the video… This email had two sentences and a tiny signature at the bottom of the email which read 'Interscope Records'!
Interscope is a record label of the Universal Music Group, and managers some of the world's leading voice artists including legends like Eminem, Madonna, Rolling Stones, Lady Gaga, Dr. Dre, Guns N' Roses, Avicii (RIP), Sting and contemporary artists like Imagine Dragons, BlackPink, MGK, Kendrick Lamar, Yelawolf and the sensational Billy Eilish who bagged five Grammy Awards this year. In short, this is a mammoth achievement for a Sri Lankan and for Sri Lanka.
In the first week of September Randy finally got to complete his first video for the label which was released on the artist's official streaming platforms on 22 September. This video, which was a lyric video for a contemporary Hip-hop artist known as Smino, was visually based on American Football and released in time for the NFL games.
This video marked the official beginning of Randy's partnership with Interscope and signified a historical milestone for Sri Lankan content creators. This is likely the first time a massive global label such as Interscope recognised the talent of, and signed, a Sri Lankan individual as a regular supplier for the label.
Randy Chriz 's journey
Randy Chriz – as he is known in the market – set out on a solo career in late 2017 having worked for 12 years as an artist and animator at various content creating organisations. Following the success of his solo career and having built a reputation for his work, in 2018 Randy established a production house by the name of Meraki United.
His wife and partner in all things, Portia Ratnayake, joined him shortly after, leaving her 10 year career as a Communications Specialist and Production Manager. She is now the COO and Talent Manager for the company which now has under its wings several fresh local talent in art and animation.
Between April and August, Randy and the Meraki United Team have produced six more music / lyric videos out of which another significant one was The Official Animated Video for 'FASTER' by DAX featuring the legendary 'Tech N9ne' which will be the new EA Sports UFC 4 video game sound track.
Randy Chriz has without doubt become a favourite among a world-wide audience for comics and animation. And the journey has just begun…