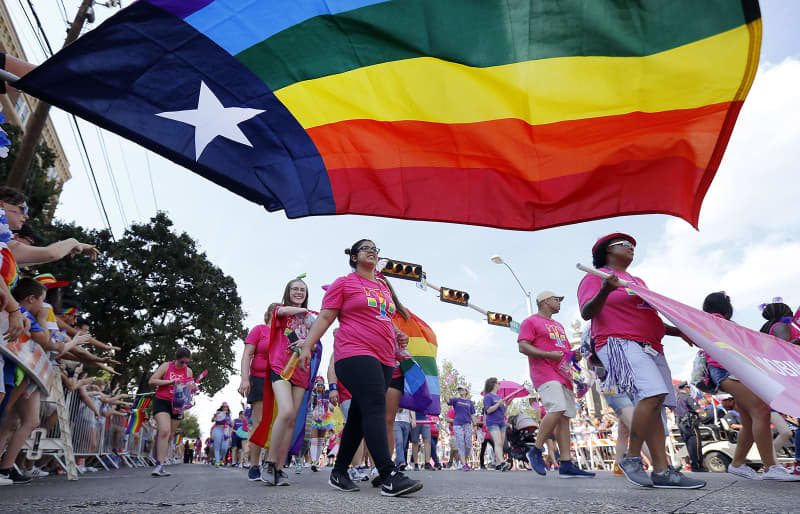 Sexual and gender minorities in the U.S. are much more likely to be the victims of violent crimes than those outside those communities, according to a study released Friday by The Williams Institute at the University of California, Los Angeles School of Law.
As a group, LGBTQ people are nearly four times as likely to suffer victimization than their heterosexual, cisgender counterparts, the study suggested.
Although previous research has shown that sexual and gender minorities experience higher levels of criminal victimization, there hasn't been a comprehensive national study to analyze the issue until now.
That's because the National Crime Victimization Survey — an yearly report released by the Bureau of Justice Statistics, which collects data measuring the types and amount of crime involving people age 12 or older — didn't include respondents' sexual orientation or gender identity until recently.
In July of 2016, the BJS added questions to the survey to gather data on the sexual orientation and gender identity of all respondents 16 years and older.
Looking at the data, which was released publicly for the first time in 2019, researchers found that sexual and gender minorities (SGM) "disproportionately are victims across a variety of crimes."
The rate of violent victimization for LGBTQ people was 71.1 cases per 1,000 people — compared with 19.2 cases per 1,000 people for non-LGBTQ people.
The study also found that LGBTQ people had a higher rate of serious violence — defined as rape or sexual assault, robbery, or aggravated assault — than non-LGBTQ people, including higher rates of violence involving a weapon, and violence resulting in serious injuries.
The only type of violent crime for which there was no significant difference between both groups was robbery.
The study also showed that households with at least one SGM person, 16 years or older, had higher odds of property crime victimization compared with non-SGM households: SGM households are burglarized at twice the rate of non-SGM households, and they're also more likely to be victims of other types of property theft.
Additionally, the survey asked violent crime victims about their relationship to the perpetrators. The data suggested that, among LGBTQ people, the rate of violence by well-known offenders was significantly higher than the rate of violence by strangers.
That "does kind of raise questions hopefully future research can address about the nature of these incidents and the nature of these relationships," Andrew R. Flores, one of the study's authors, and an assistant professor at American University, told The Associated Press.
The study was published Friday in Science Advances, a peer-reviewed multidisciplinary scientific journal.
———
©2020 New York Daily News