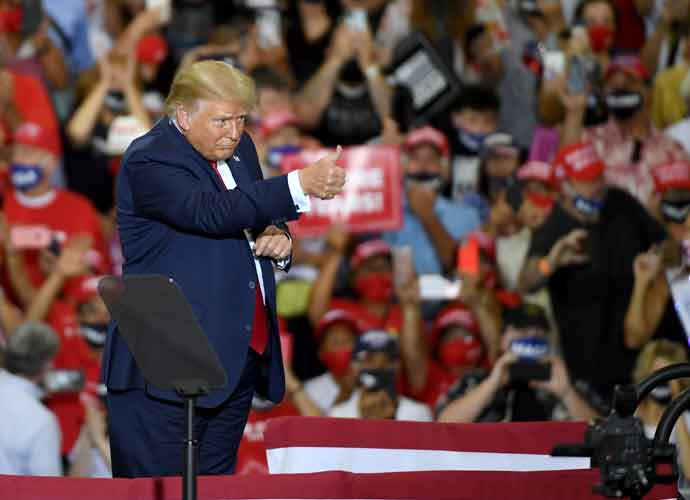 Senior Trump campaign adviser Jason Miller announced that there will not be any extra COVID-19 safety protocols following President Donald Trump's hospitalization. He noted that rallies will undergo the usual safety precautions where masks are provided and temperatures are taken.
"You know what, that's been a very safe and responsible thing to do. That's what we've done from the beginning of this," he told CNN.
Miller's response comes shortly after the president ordered his security detail to drive him outside the Walter Reed Medical Center where he was being treated for severe COVID.
Trump's Sunday drive and Miller's announcement have heightened concerns that Trump is taking the coronavirus pandemic too lightly.
When Miller was interviewed by ABC News, he poked fun at Democratic presidential nominee Joe Biden for wearing a mask.
"I would say that with regard to Joe Biden, I think too often he's used the mask as a prop," he said. "A mask is very important, but even if he's – he could be 20, 30 feet away from the nearest person and still have the mask on."