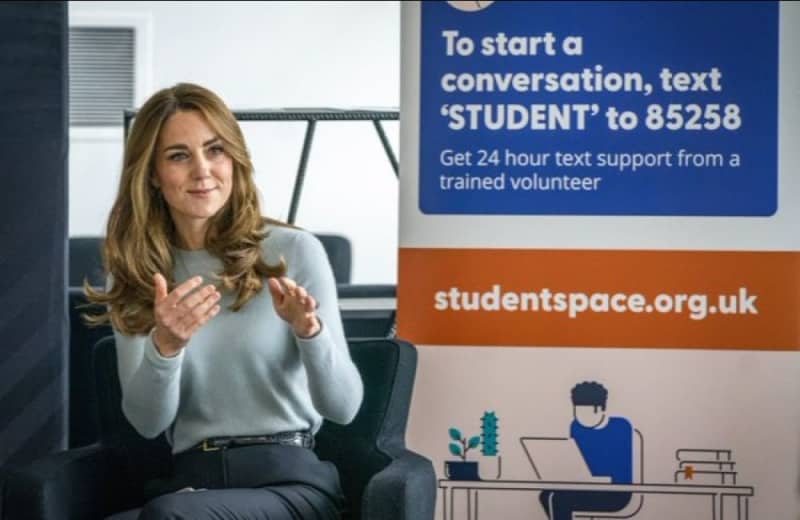 Duchess Catherine meets with new university students to discuss coronavirus impact
The Duchess of Cambridge visited university students to find out how the coronavirus pandemic has impacted on the start of their life in higher education.
Duchess Catherine spent time with first years at the University of Derby on Tuesday to find out how they are being looked after at the facility, following a surge in outbreaks of the virus at over 50 universities which the saw Students "trapped in halls" to contain the illness which is thought to exacerbate mental health issues.
The royal spoke to representatives of charity Student Minds about the current situation, and asked if there had been an "increase in awareness" about mental health from the students and it been "integrated" into their education.