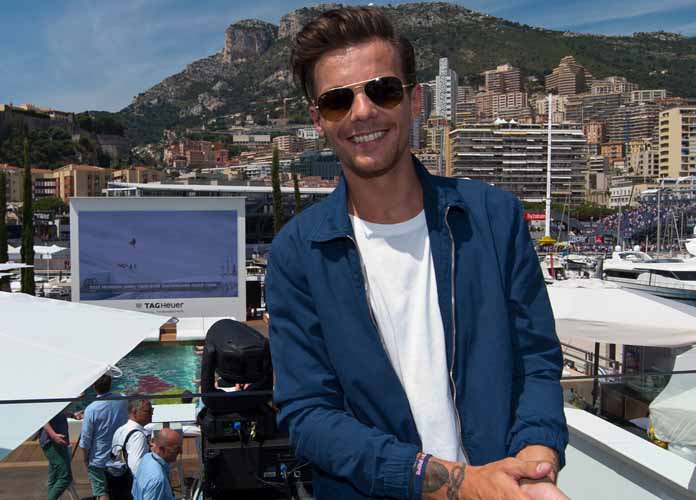 Louis Tomlinson has rescheduled his world tour to 2021 as the COVID-19 pandemic keeps music venues closed around the globe.
The former One Direction member announced the news to fans on Instagram. "Can't wait to get back on the road! See you all soon," he wrote in the caption.
GET DEALS ON LOUIS TOMLINSON TICKETS HERE!
The tour is set to kick off in Milan, Italy in February, and travel through Europe and Great Britain. On March 31, the North American leg of the tour begins in St. Louis. Then, the tour has scheduled several stops in South America May 15-23, before making four stops in Mexico. The singer still has tickets left for stops in Russia and Japan in mid-June. And the finale of the tour is planned for Australia, with a shows in Sydney and Melbourne in late June.
Tomlinson's world tour was set to follow the release of his first solo album, Walls, which was put out in January of this year.
Tomlinson was the last member of One Direction to put out an official solo album. Another member of One Direction, Harry Styles, has also had to push back his "Love On Tour" with guest Jenny Lewis due to the pandemic.
Get ticket information here!
FEB 5
Milano, Lombardia, IT
€199
Louis Tomlinson Milano
FEB 7
Paris, Île-de-France, FR
€175
Louis Tomlinson Paris
FEB 9
Amsterdam, NH, NL
€99
Louis Tomlinson Amsterdam
FEB 10
Berlin, BE, DE
€365
Louis Tomlinson Berlin
FEB 15
London, London, GB
£179
Louis Tomlinson London
FEB 16
London, London, GB
£179
Louis Tomlinson London
FEB 18
Manchester, Lancashire, GB
£149
Louis Tomlinson Manchester
FEB 20
Glasgow, GLG, GB
£135
Louis Tomlinson Glasgow
FEB 21
Doncaster, South Yorkshire, GB
£150
Louis Tomlinson Doncaster
MAR 31
Saint Louis, MO, US
$220
Louis Tomlinson Tickets (Rescheduled from July 7, 2020)
APR 1
Nashville, TN, US
$95
Louis Tomlinson Tickets (Rescheduled from June 23, 2020)
APR 2
Atlanta, GA, US
$185
Louis Tomlinson Tickets (Rescheduled from June 22, 2020)
APR 5
Washington, DC, US
$87
Louis Tomlinson Tickets (Rescheduled from June 19, 2020)
APR 6
Boston, MA, US
$149
Louis Tomlinson Tickets (Rescheduled from June 15, 2020)
APR 8
Philadelphia, Pennsylvania, US
$75
Louis Tomlinson Tickets (Relocated from Fillmore Philadelphia, Rescheduled from June 20, 2020)
APR 9
Manhattan, NY, US
$110
APR 10
Manhattan, NY, US
$95
APR 12
Pittsburgh, PA, US
$115
Louis Tomlinson Tickets (Rescheduled from June 13, 2020)
APR 13
Toronto, ON, CA
CA$128
Louis Tomlinson Tickets (Rescheduled from June 12, 2020)
APR 15
Chicago, IL, US
$75
Louis Tomlinson Tickets (Rescheduled from June 10, 2020)
APR 16
Indianapolis, IN, US
$85
Louis Tomlinson Tickets (Rescheduled from July 6, 2020)
APR 17
Detroit, MI, US
$64
Louis Tomlinson Tickets (Rescheduled from July 2, 2020)
APR 19
Minneapolis, Minnesota, US
$171
Louis Tomlinson Tickets (Rescheduled from June 9, 2020)
APR 21
Austin, TX, US
$95
Louis Tomlinson Tickets (Postponed from July 10, 2020)
APR 23
Houston, TX, US
$84
Louis Tomlinson Tickets (Rescheduled from July 9, 2020)
APR 24
Dallas, TX, US
$65
Louis Tomlinson Tickets (Rescheduled from July 11, 2020)
APR 26
Denver, CO, US
$83
Louis Tomlinson Tickets (Rescheduled from July 13, 2020)
APR 27
Salt Lake City, UT, US
$69
APR 29
Los Angeles, CA, US
$80
Louis Tomlinson Tickets (Rescheduled from July 16, 2020)
APR 30
Los Angeles, CA, US
$85
Louis Tomlinson Tickets (Rescheduled from July 17, 2020)
MAY 1
Oakland, CA, US
$70
Louis Tomlinson Tickets (Rescheduled from July 18, 2020)
MAY 3
Vancouver, BC, CA
CA$76
Louis Tomlinson Tickets (Rescheduled from July 23, 2020)
MAY 4
Seattle, WA, US
$57
Louis Tomlinson Tickets (Rescheduled from July 22, 2020)
MAY 5
Portland, OR, US
$110
MAY 15
Rio de Janeiro, RJ, BR
See prices
Louis Tomlinson Rio de Janeiro
MAY 16
São Paulo, SP, BR
See prices
Louis Tomlinson São Paulo
MAY 19
Asunción, Asunción, PY
See prices
Louis Tomlinsom Asuncion
MAY 21
Buenos Aires, CABA, AR
See prices
Louis Tomlinson Buenos Aires
MAY 23
Santiago, Región Metropolitana, CL
See prices
Louis Tomlinson Chile
MAY 26
Ciudad de México, CDMX, MX
See prices
Louis Tomlinson Mexico
MAY 27
Ciudad de México, CDMX, MX
See prices
Louis Tomlinson Mexico
MAY 29
Monterrey, N.L., MX
See prices
Louis Tomlinson Monterrey
MAY 30
Zapopan, Jal., MX
See prices
Louis Tomlinson Guadalajara
JUN 8
Moscow, Moscow, RU
See prices
Louis Tomlinson Moscow
JUN 15
Ōsaka-shi, Ōsaka-fu, JP
See prices
Louis Tomlinson Osaka
JUN 16
Koto-ku, 13, JP
See prices
Louis Tomlinson Tokyo