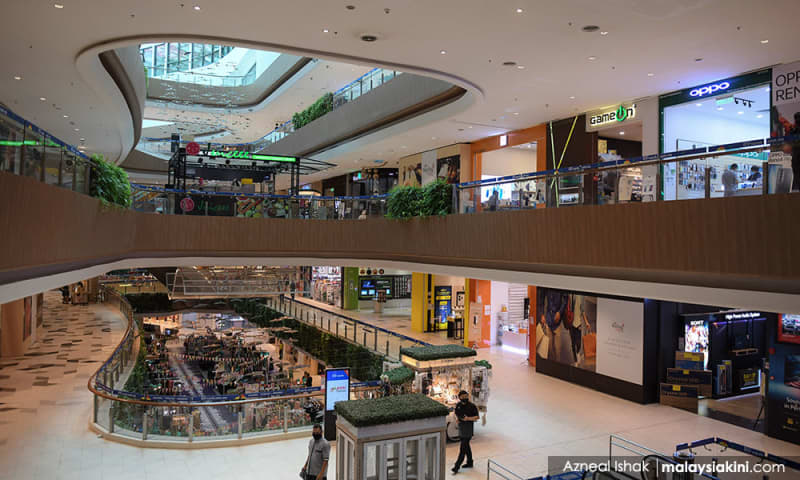 KINI ROUNDUP | Here are key headlines you may have missed, in brief.
1. The third Covid-19 wave, which has mostly plagued Sabah and Kedah, took a new turn as the situation in the Klang Valley also deteriorated. Cases have slowly but steadily crept upwards in the last week.
2. With 278 Covid-19 patients still undergoing treatment in Selangor, it is nowhere as bad as Sabah and Kedah which have thousands of active cases and enough to cause jitters, particularly when cases have found their way to high-profile places such as the Mid Valley Megamall, The Gardens Mall and 1Utama Mall.
3. One of the latest chains of infections spreading in the Klang Valley is the "Sungei Way" cluster which has to date recorded 18 cases in the districts of Petaling, Gombak and Titiwangsa.
4. Authorities are not taking any chances, ordering 298 schools in Petaling Jaya, Shah Alam and Subang Jaya to shut down for two weeks from today.
5. Amid rising concerns in the Klang Valley, Sabah has had to deal with an even more dire situation, with 488 out of the 561 new cases yesterday coming from the state.
6. Asked about the strain on the public healthcare system in Sabah, which Malaysiakini has highlighted here, Health Ministry director-general Dr Noor Hisham Abdullah acknowledged it was being "tested" but stressed that they were still "functioning well".
7. Despite the efforts beef up the bed capacity to treat Covid-19 patients in Sabah, Malaysiakini learnt that hospitals there are now activating a protocol that is not normally used when dealing with Covid-19 cases.
8. The protocol is to allow hospital staff to continue in their role if they test negative twice in 48 hours after being exposed to a Covid-19 patient. Ordinarily, anyone exposed to a Covid-19 patient is asked to quarantine for 14 days, even after they test negative.
9. The medical frontliners under work pressure in Sabah are unlikely to get relief any time soon as another two localities in Lahad Datu have been put under the enhanced movement control (MCO) order. This normally happens when cases are so widespread that ordinary means of tracing the chain of infection would be too late in curbing the spread.
10. It was not all doom and gloom, as the people walking the corridors of power can be relieved to know that none of them was infected after attending a meeting on Oct 3 where a fellow minister present had Covid-19.
11. They are still under a 14-day quarantine though. Among them is Defence Minister Ismail Sabri. Working from home, Ismail urged local councils to revoke the licences of nightclubs and bars that continue to operate, even though they are not allowed to reopen during the recovery MCO period that will last until the end of the year.
12. Another minister, Khairuddin Aman Razali of PAS, who came out of a recent controversy where he was fined for flouting quarantine rules, trained his sights on gambling and alcohol, calling for a clampdown on these.
13. Amid the backdrop of the Covid-19 menace, the political numbers game continue amid PKR president Anwar Ibrahim has a scheduled meeting with the Yang di-Pertuan Agong, purportedly to show that he can form the new government. BN secretary-general Annuar Musa, however, will have you believe that this is bollocks.
14. National political drama aside, check our list of places hit by Covid-19 yesterday to see if the virus is lurking in your backyard.