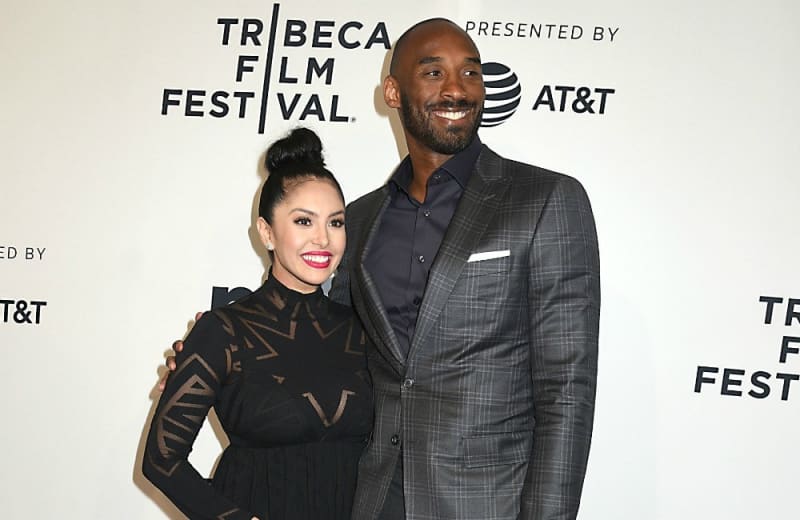 Vanessa Bryant wishes her late husband and daughter, Kobe and Gianna Bryant, were there to witness his basketball team Los Angeles Lakers winning the NBA title on Sunday night (11.10.20).
The Lakers ended a decade-long wait to clinch their 17th championship victory with a 106-93 win over Miami Heat, and Vanessa praised the side and remembered five-time NBA champion Kobe and Gianna, who both died in January in a tragic helicopter crash.
She wrote on Instagram: "Congratulations Uncle P! Congratulations @Lakers Kobe was right RP 'stay the course- block out the noise' - @kobebryant.
"Wish Kobe and Gianna were here to see this. (sic)"
Following the historic victory - which ties the side with Boston Celtics for the most NBA titles - Lakers star Anthony Davis admitted he knew Kobe was "proud" of their achievements.
He said: "I know he's looking down on us proud of us.
"I know Vanessa is proud of us, the organisation's proud of us. It means a lot to us."
Lakers president Jeanie Buss added: "To Lakers nation, we have been through a heart-breaking tragedy with the loss of our beloved Kobe Bryant and Gianna.
"Let this trophy serve as a reminder of when we come together, believe in each other, incredible things can happen."
During the game, the players got into a huddle and shouted, "One, two, three, Mamba," in a nod to Kobe's nickname Black Mamba.
What's more, during the play-offs Lakers players have worn Black Mamba jerseys in tribute to the late star.
Davis - who scored 19 points on the night - said: "Ever since the tragedy, all we wanted is to do it for him, and we didn't let him down.
"It would have been great to do it last game in his jerseys, but it made us come down even more aggressive, even more powerful on both ends of the floor, to make sure we close it down tonight."
Lakers star LeBron James was instrumental in helping his side to victory over his former team Miami, scoring 28 points.