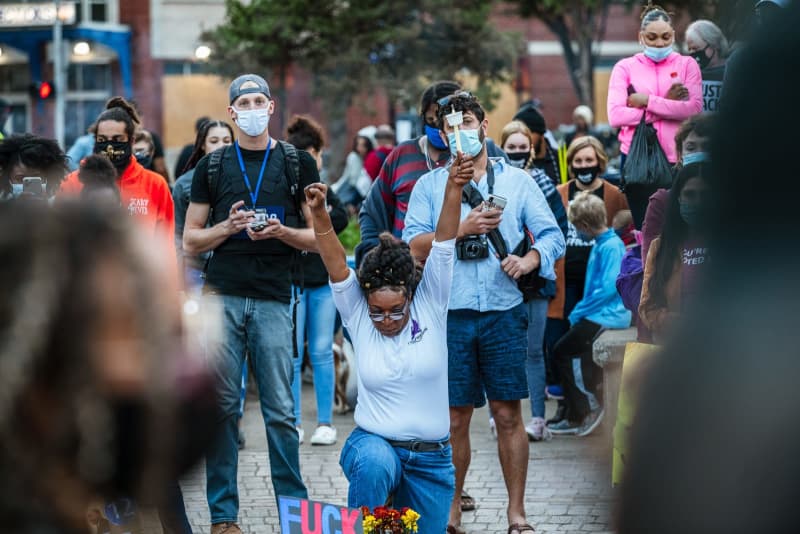 A lawyer for the anonymous grand juror in the Breonna Taylor case says his client shouldn't be muzzled at the request of Kentucky Attorney General Daniel Cameron, especially now.
Attorney Kevin Glogower filed new court paperwork Sunday arguing it's too late to bar his client from speaking because Cameron already allowed the release of 15 hours of grand jury recordings and gave his characterization of the proceedings in press interviews.
"Anonymous Grand Juror #1 submits the Attorney General cannot choose to part from the rules in disclosing information and then use his position to prevent others from responding to his misleading remarks," Glogower said in his filing obtained by the Daily News.
The lawyer scoffed at Cameron's Wednesday court filing that claimed "centuries of history, practice, and custom" dictate grand jury proceedings should be kept secret.
"Perhaps it is lost on the Commonwealth that over the same centuries other practices, customs, and traditions have been done away with or fundamentally changed. Over that time period, slavery has been abolished, women have been given the right to vote and same sex marriage has been legally recognized to name a few," Glogower wrote.
The lawyer further criticized Cameron for appearing on the Larry Glover radio show in Lexington and saying his team "explained the justification" that grand jurors needed to charge Louisville Metro Police Sgt. Jon Mattingly and Detective Myles Cosgrove with wanton endangerment related to Taylor's death.
Taylor, 26, was shot and killed inside her Louisville apartment when Mattingly and Cosgrove broke down her door shortly after midnight on March 13 while serving a no-knock warrant in a narcotics investigation involving her ex-boyfriend.
Taylor's new boyfriend, Kenneth Walker, was with her at the time and fired a single warning shot. He says the couple didn't hear police announce themselves and believed they were the victims of a home invasion.
Mattingly allegedly was struck by the bullet in his leg and fired his own gun six times. Cosgrove fired 16 times, Cameron said. Taylor, a Black emergency room technician with no criminal record, was hit six times and died at the scene.
A third LMPD officer, Brett Hankison, is the only officer who was indicted by the grand jury. He was charged with three counts of wanton endangerment for the bullets he fired into a neighboring white family's apartment.
Glogower wrote in his Sunday filing that the words "justification" and "justified" were used only a handful of times in the 15 hours of recorded grand jury proceedings, only in reference to the battering ram used to breach Taylor's door and in a discussion of Cosgrove's training.
The lawyer also faulted Cameron for repeatedly claiming to the media that the grand jury had the option to "steer the conversation in a different direction" if it had chosen to during the presentation.
"The grand jury inquired about additional body cam footage only to be told they did not have enough time to watch them," he wrote.
Glogower said other questions about sketches and the no-knock warrant were not adequately addressed, and he challenged the assertion that grand jurors "have the knowledge base to draft" an indictment for charges other than those specifically presented by prosecutors.
Walker was arrested the night of Taylor's death but later released.
His lawyers, as well as attorneys for Hankison, support the release of the full grand jury transcript and evidence connected to the case.
———
©2020 New York Daily News