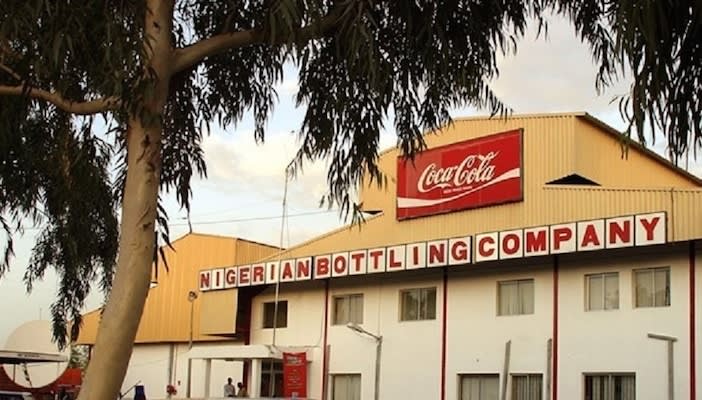 The Nigerian Bottling Company (NBC) has unveiled Nigeria Business League for Youth as a demonstration of its commitment to supporting the thriving of Nigerian youths in business.
The League is the private sector player's initiative to blot out obstacles impeding opportunities for youth in the country to succeed in their chosen career paths.
It was unveiled during the NBC's 2020 Youth Summit themed 'Positioning for the New Global Economy', with Sunday Dare, the minister of Youth and Sports Development as the keynote speaker and Ibukun Awosika, chairman, FirstBank of Nigeria and Jimi Tewe, a transformational coach as other speakers.
Matthieu Seguin, the managing director, NBC said that the initiative reflects the consumer packaged goods company's commitment to supporting the social and economic development of communities in which it operates.
"NBC is passionate about the growth of Nigerian youth, especially given the current challenges posed by the COVID-19 pandemic. At NBC, we pride ourselves in being a youth-focused organization that is committed to the social and economic development of the Nigerian youth," he said.
From 2017 till date, over 18,000 youths have been impacted through the NBC's youth empowerment program.
He explained further that the events of the year have triggered a rethink in the company's approach towards the development and support of young Nigerians.
The Nigerian Business League for Youths is expected to operate in alignment with the National Youth Policy which provides an all-inclusive framework to ensure the realization of the full potential of Nigerian youths.
The keynote speaker and Minister of Youth and Sports Development, Sunday Dare, who spoke on 'Strategic Roadmap for Youth Development Post-COVID-19' charged the youth to turn current challenges into opportunities that guarantee employment and productivity.
The minister said the ministry has started recalibrating its youth-oriented initiatives to ensure they deliver the skill sets and support that young people need to succeed now and post-COVID-19.
He cited as an example, the Ministry's DEEL initiative – Digital skills acquisition, Entrepreneurship, Employability and Leadership, a programme aimed at mitigating against youth unemployment through sustainable partnerships with ICT skills hubs, research development, agricultural value-chain, sports talent management, and capital financing platforms.
Dare asked privileged citizens to rally support youth in Nigeria by creating a coalition to ensure a swift and coordinated response, which goes beyond meeting immediate needs via palliatives. "Our youth are not a product but a resource to harness," Dare added.
In her speech entitled "Nigerian Youth: Reskilling for Self and National Development", Ibukun Awosika, chairman, FirstBank of Nigeria made a case for vocational and entrepreneurial skills, noting that the era of relying on just academic knowledge was long gone.
"We must equip and train our youth to have a mindset for business. The youth should also look at their role within an organisation with the eyes of a business owner. We should provide technical education, bring back the era of City & Guilds. We must plan to deliberately empower our youth, equip and train them to have a mindset for national development," she said.
Awosika also highlighted the importance of sustainable partnerships in empowering young people, stressing that: "It is not all about digital knowledge. It is about understanding the value-chain of businesses, harmonising skills, and strengthening partnership with passionate partners whose skills you don't have but need to optimise business".