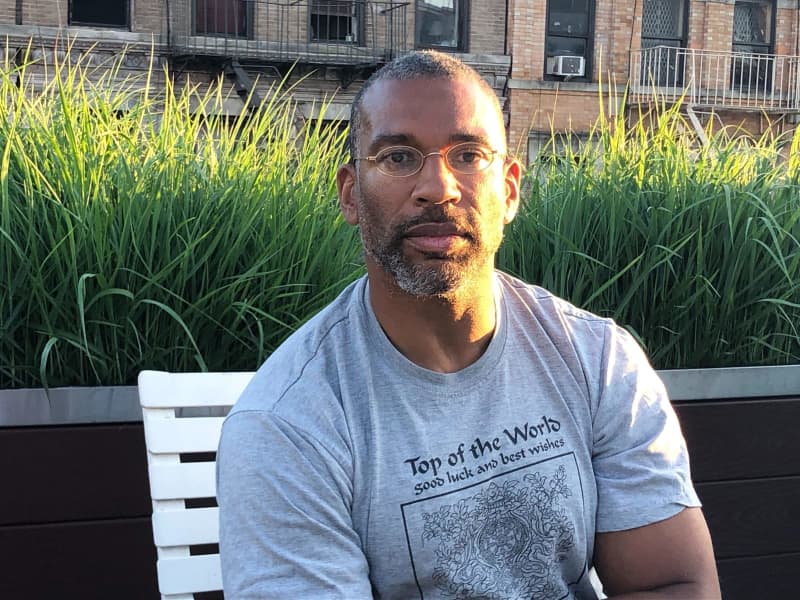 NEW YORK — Manhattan prosecutors want to educate a white woman who went viral in May after calling in fake 911 threats on a Black man who requested she leash her dog per park rules.
Prosecutors revealed Amy Cooper made two bogus 911 calls on May 25 regarding avid birdwatcher Christian Cooper: first stating that he was threatening her and her dog, then in a second call, claiming he tried to assault her. Though they share a last name, the two are not related.
In reality, Christian, a dedicated conservationist, who is Black, had asked Amy to put her Cocker Spaniel on a leash — as the small section of the park they were in, The Ramble, is a protected space home to dozens of bird species.
When Christian began filming Amy's refusal to leash the dog, she pulled her cellphone out like a weapon and called the cops, video shows.
"I'm going to tell them there's an African American man threatening my life," Amy said in the call caught on camera, her voice rising with hysteria as she spoke to a 911 operator.
Manhattan prosecutors charged Amy with falsely reporting an incident.
Wearing a black polo neck with her hair tied back, Amy appeared serious and sullen as she sat in front of a bare white wall at Wednesday's hearing.
Assistant District Attorney Joan Illuzzi said NYPD officers quickly arrived on the scene after Amy's hysterical calls when she admitted that at no time did Christian try to assault her.
"I asked the defendant if the man tried to assault or touch her in any way, and she said no," NYPD officer Rebekah Miranda is quoted as saying in the complaint.
Illuzzi said the incident could be "an opportunity for introspection and education."
"The people's position here is that using the police in a way that was both racially offensive and designed to intimidate is something that can't be ignored," Illuzzi said.
"We will be exploring, with the defense, a program designed to have the defendant take responsibility for her actions — but also educate her and the community by the harm caused for such actions."
Judge Nicholas Moyne warned Amy that she needed to attend her next court appearance on November 17.
"Ms. Cooper, if you do not appear on that date, a warrant can be issued for your arrest, you could be incarcerated," the judge said. "Do you understand that?"
"Yes, your honor," Amy responded.
In a statement, Manhattan DA Cy Vance called Amy's 911 calls a "hoax" and said his office intends to send a message to the community through their prosecution of her.
"Amy Cooper engaged in racist criminal conduct when she falsely accused a Black man of trying to assault her in a previously unreported second call with a 911 dispatcher," the statement reads.
"Fortunately, no one was injured or killed in the police response to Ms. Cooper's hoax. Our office will pursue a resolution of this case which holds Ms. Cooper accountable while healing our community, restoring justice, and deterring others from perpetuating this racist practice."
The video — which ended up with an online audience of over 100 million people — was widely viewed as yet another example of a privileged white person making a false accusation against a Black man, which could have jeopardized his safety.
Within hours of the Central Park incident going viral, millions would view harrowing footage of Minnesota father of one George Floyd dying under the knee of cop Derek Chauvin.
In that video, white police officer Derek Chauvin is seen kneeling on Floyd's neck as he pleads for his life. Within 10 minutes, the unarmed and handcuff-clad man would be dead.
The two incidents, which occurred close in time yet thousands of miles apart, sparked nationwide protests against systemic racism and police brutality.
———
©2020 New York Daily News