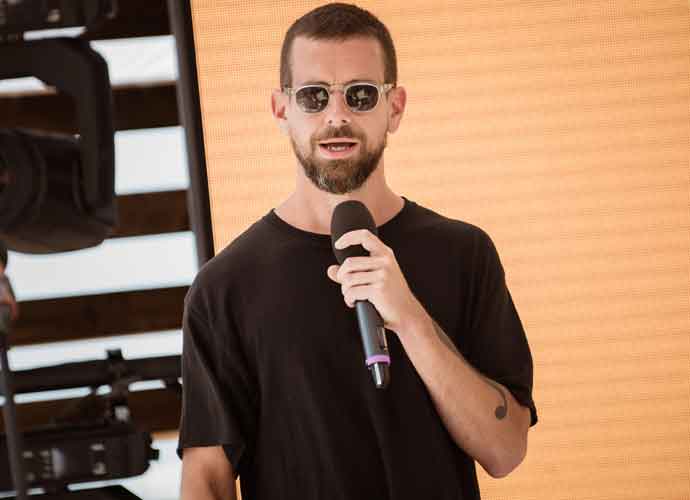 Conservatives attacked Twitter this week, with President Donald Trump calling the social media giant "a monster," and Sens. Ted Cruz (R-Texas) and Marsha Blackburn (R-Tennessee) promising to subpoena its chief executives.
The discontent came after Twitter decided on Wednesday to block an unsubstantiated report from the New York Post about Hunter Biden allegedly trying to influence his father, Democratic nominee Joe Biden to support his work at the Ukrainian energy company, Burisma. Hunter's work at Burisma, a company he has since left, laid at the center of the impeachment inquiry against Trump last winter.
The story immediately came under fire from prominent journalists and media critics.
NPR's David Folkenflik wrote: "The story fits snugly into a narrative from President Trump and his allies that Hunter Biden's zealous pursuit of business ties abroad also compromised the former vice president. Yet this was a story marked more by red flags than investigative rigor."
"To start, the emails have not been verified as authentic," Folkenflik continued. "They were said to have been extracted from a computer assumed — but not proven — to have belonged to the younger Biden. They were said to have been given to the Post by Trump's personal lawyer Rudy Giuliani, who is known for making discredited claims about the Bidens."
The Washington Post reported Thursday that the White House had been warned Giuliani was a target in a Russian misinformation campaign and that any Russian intelligence he claims to have should be treated as tainted.
However, despite the debatable veracity of the article, Twitter's decision to ban it completely was highly unusual. The article was entirely blocked from being circulated, including in private messages, and accounts that published it were locked — including the account of White House Press Secretary Kayleigh McEnany.
Twitter said locked accounts could easily be reversed by deleting the tweet with the article link, which McEnany claims she had to do as well.
"I appealed Twitter's decision to lock my account for posting a news report from
[NY Post] — one of the largest papers in the nation," she wrote. "Twitter did not respond to my appeal but continued to lock me out until I deleted the news about [Biden]."
Twitter also briefly blocked a link to a House Judiciary Committee webpage, and the Trump campaign said it had been locked out of its official account after posting the article.
Twitter initially justified their censorship due to their policy of not sharing what might be hacked material, though the company's head of legal, Vijaya Gadde, noted that could prevent the circulation of content from journalists and whistleblowers, and as a result, the policy was being revised.
Gadde said Twitter would continue to block links or images containing private information, such as email addresses.
Twitter CEO Jack Dorsey acknowledged that communicating the company's decision to its users "was not great."
He noted that "blocking URL sharing via tweet or DM with zero context as to why we're blocking: unacceptable."
Twitter will now allow the article to be shared, along with a label to provide context about the information.
Facebook also said Wednesday it was reducing the spread of the article, though it did not go as far as Twitter in fully blocking its publication on the site.
Andy Stone, a Facebook spokesman, said the decision was part of its "standard process to reduce the spread of misinformation," which includes identifying "signals" that may contain misinformation.
Sen. Josh Hawley (R-Missouri) requested in a letter that the Federal Election Commission look into whether the companies' actions could be classified as a contribution to Biden's campaign.
"I think it really is a new frontier," Hawley said in an interview. "It will also lead to a new openness on the Republican side to think about what we are going to do about their monopoly power."
Cruz and Blackburn said Thursday they would subpoena both Dorsey and Facebook CEO Mark Zuckerberg for a hearing on "election interference."
Cruz used the social media companies' move to condemn "Big Tech" as a whole on Thursday.
"In the last two days we have seen a remarkable development, we have seen Big Tech, Twitter, and Facebook actively interfering in this election in a way that has no precedent in the history of our country," he said.
Blackburn likewise tweeted that she is "looking forward to asking Jack and Mark about silencing media that go against their political beliefs."