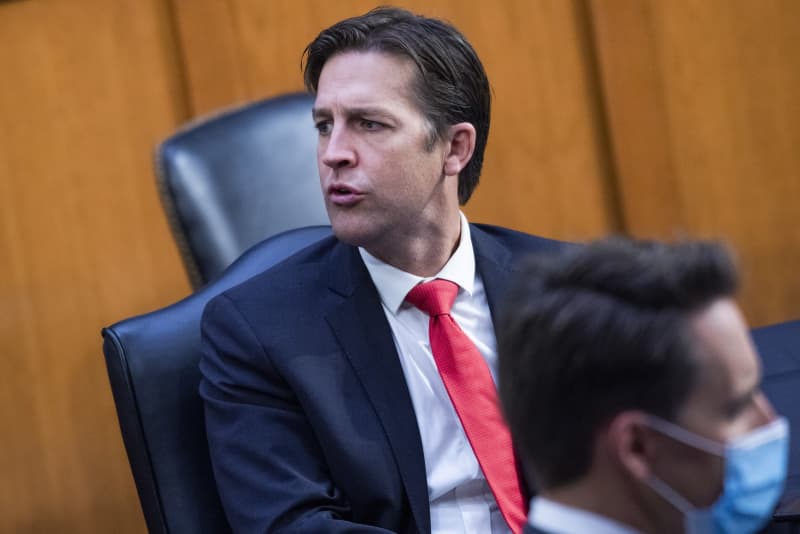 President Donald Trump is back to hurling insults at the people who are supposed to be his allies as the campaign heads into the home stretch.
Trump trashed Sen. Ben Sasse Saturday as "rather stupid and obnoxious" after the Nebraska Republican slammed the president for botching the national response to coronavirus and "kissing dictators' butts."
"Little Ben is a liability to the Republican Party, and an embarrassment to the Great State of Nebraska," Trump tweeted, deriding the conservative Sasse as a RINO, or Republican in name only.
Trump waited barely two hours to follow up by effectively pronouncing the political death of Sasse, who is considered a rising star among conservatives who are sometime critics of the president.
"(P)erhaps the Republicans should find a new and more viable candidate?" Trump mused, even though Sasse has already won the GOP nod and is cruising to reelection against token Democratic opposition.
Sasse told constituents on a mass phone call that Trump messed up the national response to the pandemic, among other sharp criticisms.
"I don't think the way he's led through COVID has been reasonable or responsible or right," said Sasse, an occasional critic of Trump.
The salvos came a day after Trump hit out at Sen. Susan Collins, R-Maine, who is locked in a very tough reelection fight. On Friday, Trump tweeted that Collins was "(n)ot worth the work" of lobbying her to support Amy Coney Barrett's Supreme Court nomination.
With Trump trailing Democrat Joe Biden by 10% or more in polls and Republican control of the Senate seriously in danger, the tension is beginning to show on the GOP side.
Republican Senate Majority Leader Mitch McConnell said this week that he would not agree to a massive new $2 trillion coronavirus stimulus plan that the White House is negotiating with Congressional Democratic leaders.
Some GOP lawmakers are getting antsy as they hope to avoid getting dragged down to defeat by Trump's increasingly dire polling numbers.
Others may be trying to burnish their #NeverTrump credentials in case the president loses on Nov. 3 and GOP voters seek to change course.
———
©2020 New York Daily News