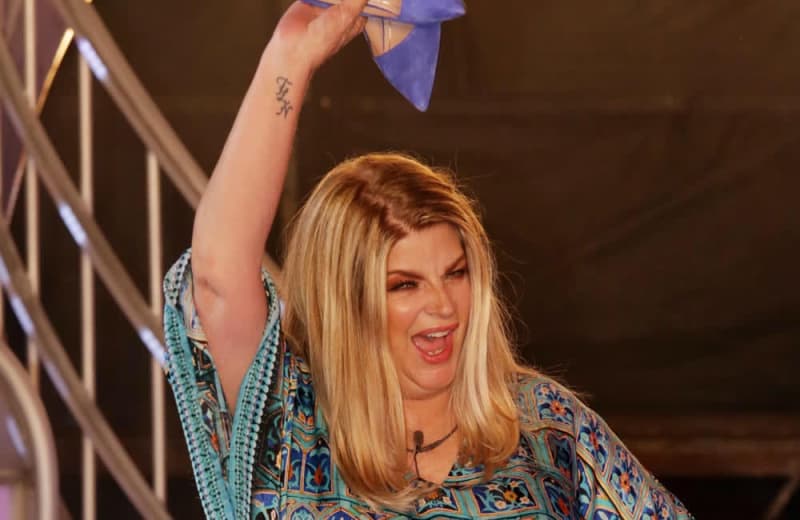 Kirstie Alley has defended her decision to vote for Donald Trump in the US election.
The 69-year-old actress has reaffirmed her support for the current US President, revealing via Twitter that she'll be supporting him at the polls next month.
Kirstie - who played Rebecca Howe in the sitcom 'Cheers' - wrote on the micro-blogging platform: "I'm voting for @realDonaldTrump because he's NOT a politician. I voted for him 4 years ago for this reason and shall vote for him again for this reason. He gets things done quickly and he will turn the economy around quickly. There you have it folks there you have it [rolling eyes emoji] (sic)"
However, Kirstie's tweet prompted criticism from some well-known stars in the TV and film industries, including Judd Apatow.
The director joked that Shelley Long - whose departure from 'Cheers' allowed Kirstie to join the show - is "way funnier" than the Trump-supporting actress.
He wrote on Twitter: "Shelly Long was way funnier than you."
Elsewhere, Patricia Arquette responded to Kirstie's tweet by declaring her support for Joe Biden, Trump's rival in the election.
She wrote: "Well my vote for Biden canceled yours out. I have done my civic duty of the day. (sic)"
Kirstie's initial tweet actually led to her name trending on the platform and she later expressed her unhappiness at the negative responses she'd received.
The actress - who is often outspoken about her conservative views - claimed she'd been called a series of "nasty names" by "nasty people" on Twitter.
She said: "Don't think I've ever seen so much name-calling in my life. Definitely not on my site here anyway I guess I'm not allowed to have a viewpoint without being called a really nasty names by what I'm going to suppose are really nasty people (sic)"