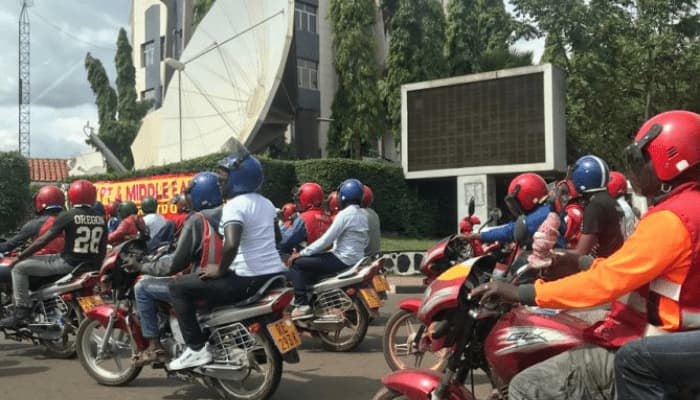 Call for participation of startups in "Smarter Mobility Africa Live" slated to hold next week Tuesday has kicked-off in a move to explore workable alternatives to the mobility needs of people living on the continent.
The Smarter Mobility Africa Live summit will be held from October 27 to 29 on the online platform dedicated to the programme. Registration on the summit platform closed yesterday.
This year's Smarter Mobility Africa Live summit will bring together more than 50 speakers that will be converging to discuss intelligent mobility solutions in Africa, such as walking, cycling, shared transport, public transport and electric vehicles. The ultimate goal is to consolidate efforts to transition to smarter mobility across the continent.
Read Also: Sanwo-Olu visits wounded protesters at Lagos hospitals
It is a showcase for African start-ups operating in the intelligent mobility sector. The nuggets will have the opportunity to present their intelligent mobility solutions to decision-makers in the sector, investors and the media.
The selection of the start-ups will be made by the high- tech company Generation.e, in partnership with Arigo Investments Africa, a consulting and Investment Company. It will be through a competition.
Among the successful applicants, 30 start- ups will be offered a free virtual exhibition stand at the Smarter Mobility Africa Live 2020 Summit; as well as free tickets and marketing benefits. "15 of the 30 start-ups will have the opportunity to showcase their solutions on the main stage during the event," say the programme managers.
The 30 selected companies must be between 0 and 3 years old and based in one of the 54 African countries. In addition, they must present projects that address at least one of the mobility challenges identified by the organisers of the Smarter Mobility Africa Live summit, including reducing carbon emissions, reducing air pollution, reducing mobility congestion; and improving access to mobility.
The event is supported by the United Nations Environment Programme (UNEP), the National Automobile Manufacturers Association of South Africa (NAAMSA), the auto company Autotrader and the Department of Roads and Transport of Gauteng Province in South Africa.