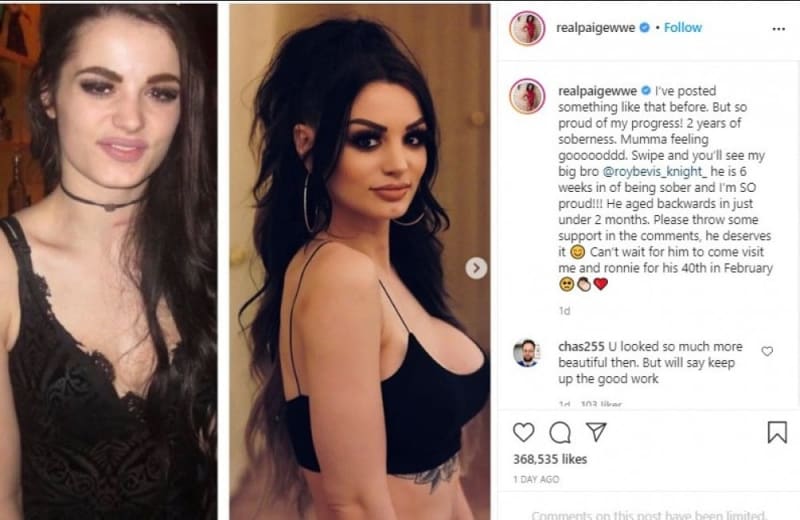 Paige is "so proud" of herself after celebrating two years of sobriety.
The WWE superstar shared side-by-side before and after photos on her Instagram account and admitted she is "feeling good" after ditching alcohol.
She wrote on Instagram: "I've posted something like that before. But so proud of my progress! 2 years of soberness. Mumma feeling goooooddd."
And the former Divas Champion also praised her older brother Roy Knight for also ditching the habit.
Roy admitted his decision to go sober had been inspired by his sister.
Meanwhile, 28-year-old Paige could be set for a new career as she was recently delighted when the official account for UK soap 'Coronation Street' began following her on Twitter.
And the 'Corrie' page replied and revealed they'd been in touch.