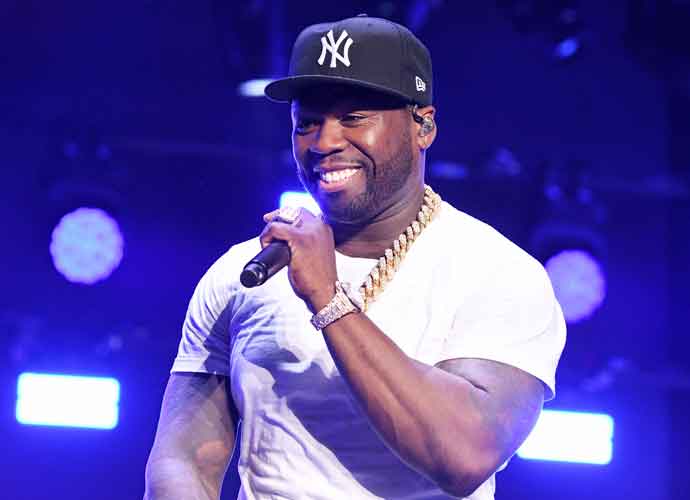 Noted rapper Curtis James Jackson III, better known by stage name 50 Cent, has enraged followers in a series of Instagram posts taken as endorsements of President Donald Trump's reelection bid. The posts came after the release of an analysis of Joe Biden's tax plan should win in the November election, which drew the New York artist's disapproval.
Biden has said repeated that he would only raise taxes on people earning more than $400,000 per year, which presumably includes the rapper.
In an October 21 Instagram post, 50 Cent brought the ire of many followers and the approval of many Trump supporters with an image of rates by state under Biden's presidential tax plan whose caption read, "WHAT THE F–K! (VOTE ForTRUMP) IM OUT, F–K NEW YORK The KNICKS never win anyway. I don't care Trump doesn't like black people 62% are you out of ya f–king mind."
The rapper seemed to disapprove of his home state of New York's reported effective tax rate of 62% under a Biden presidency, which would solely affect the highest income earners.
This did not stop the rapper from doubling down and then releasing footage of a Fox News airing of his previous post. The new post read, "Yeah, i don't want to be 20cent. 62% is a very, very, bad idea. i don't like it ! #starzgettheapp" in reference to White House senior advisor Katrina Pierson's tweet, "I guess 50 cent don't want to end up 20 cent."
50 Cent has already been in financial hot water before after his declaration of Chapter 11 bankruptcy in 2015 for owing over $32 million in debt, something many fans, and even himself included, have made fun of. One such example was a recent tongue-in-cheek post that asked for support in repaying the money he owes. The image depicted him with both hands clasped as if called to prayer with the caption: "I just remembered i'm bankrupt, so i'm looking for a gracious loan can anyone help a brother out. LOL"