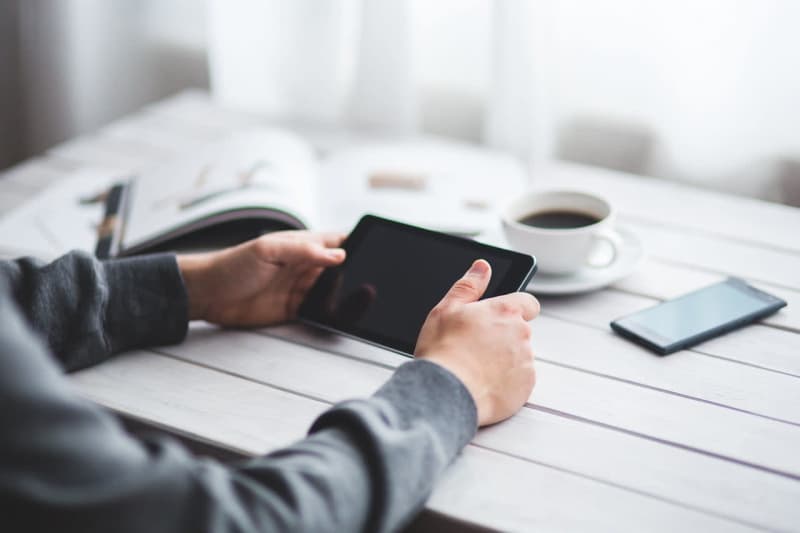 Three ways digital transformation can help financial organizations to create a customer-centric model
Q3 2020 hedge fund letters, conferences and more
Mamta Rodrigues, financial services expert and Divisional President at Teleperformance, discusses three ways financial institutions are being forced to become digitally compatible to provide more efficient customer experiences.
While COVID-19 has disrupted much of the financial sector, as well as other industries, many financial institutions have been forced to accelerate their digital transformation journey. Customers are naturally leveraging more digital platforms than ever before, and organizations that have relied on personalized interactions with branch members are rethinking approaches to customer services. With 8 in 10 internet users now accessing their accounts digitally, financial institutions have the opportunity to change the way consumers are approached in the future.
Here's How Financial Institutions Can Create A Customer-Centric Model
Here are three ways financial institutions can create a customer-centric model by effectively embracing all things digital:
1. Fostering customer loyalty
Although consumers have been quick to adapt to the convenience of online services, financial institutions have traditionally been more hesitant. They believed in digital disruption but rather than take the plunge, the industry had previously dipped its toes into digital waters – until COVID-19 hit. Almost overnight, the global pandemic prompted financial institutions to consider new approaches in order to stay afloat and operational. With users unable to visit physical branches, the financial services industry has opened its eyes to the potential of online services such as digital banking. This overlayed with the disruption already in place with fintechs, the speed in which financial institutions adopted these new technologies has become a leading criteria for how successful they are in the future.
For this reason, omnichannel strategies are becoming more popular for businesses to provide users with seamless, integrated, and consistent experiences across all platforms. For example, a customer unable to visit a physical branch can contact their bank using their smartphone, pick up on the conversation from their web browser, and later receive an email confirmation on their tablet. Digital channels have become so important that 82 percent of bank customers say the use of online and mobile platforms is a major reason for why they have not switched banks.
To remain competitive and meet consumer expectations for speed and convenience, banks need to understand what drives user engagement, by tracking interactions throughout the whole customer journey. Banks that are able to leverage more channels effectively, while considering preferences for a variety of user demographics, will be the ones with the competitive edge in the future. This also leads to customer loyalty and stickiness.
2. Power of Data: Connecting the dots between back-end processes and the front-end user experience
It can be tempting for businesses to rip and replace existing technology to build their back-end operations from scratch and introduce new innovation and features to users. However, the reality is that simple additions to current infrastructures, such as automation, can streamline the back-end to front-end processes, without overhauling the infrastructure completely. As an example, banks that can see the value of Robotic Process Automation are able to automate and execute tasks on behalf of human agents more efficiently, and help enhance conversations with intelligently stored data.
In particular, chatbots are fast becoming an essential part of the customer interaction by providing 'anytime, anywhere' accessibility, when integrated with back and front office systems. They are able to use patterns to draw upon spending habits, provide financial advice, and manage budgets – tasks typically prone to human error.
Bots can complete these tasks automatically - without the need for a human to step in. Understandably, human intervention may be needed for complex cases, and Artificial Intelligence (AI) can complement the front-end user experience through the bot-to-agent transition. By using emotional recognition technology, an AI-powered bot can detect issues and flag challenging cases to human agents, based on the tone of the conversation. A human agent will then be able to assist with the relevant information, and help customers that require a personal touch.
Over the next few years, financial institutions are expecting machines to carry out 10 – 25 percent of their work, and businesses should be well-equipped to face the issues of tomorrow. To leverage better experiences and create frictionless experiences, financial services should consider automation to free up human agents, to better utilize their time for value-added tasks. Automation and the speed to access without extended queue periods also creates a better consumer experience.
3. Blending digital with the human touch
With vast improvements in technology available, customers may naturally desire the communication and trust of a human agent in an industry reliant on close interactions. As a result, a recent report found customer service users continue to value conversational channels, with live agent chat set to surpass email and web form by 2021.
The immediacy live chat can offer can be critical when communicating with existing users, and particularly when discussing sensitive topics, such as health or debt. Live chat agents are specifically trained to handle difficult scenarios, emphasize, and accommodate with the appropriate tone in a way that a bot may find difficult. For instance, over 350 languages are spoken in U.S. homes, and having a network of agents ready to communicate with users in the same tone or language – anytime and anywhere - can give customers the confidence to use financial services.
By leveraging digital channels to connect users to live agents, banks are opening up more ways of communicating than ever before. It brings the power to knowledge and information to the consumer where they want it and whenever it works for their schedules. Businesses looking to expand or - at the very least - retain customers, must cater to their needs by digitalizing the way they operate. With difficult times ahead and the need for efficiency, speed to action and a digital landscape an essential element as we head into 2021 banks will need to take digital trends on board, and have an agile system ready to adjust to anyone that needs it.
The post 3 ways digital transformation can help financial organizations to create a customer-centric model appeared first on ValueWalk.