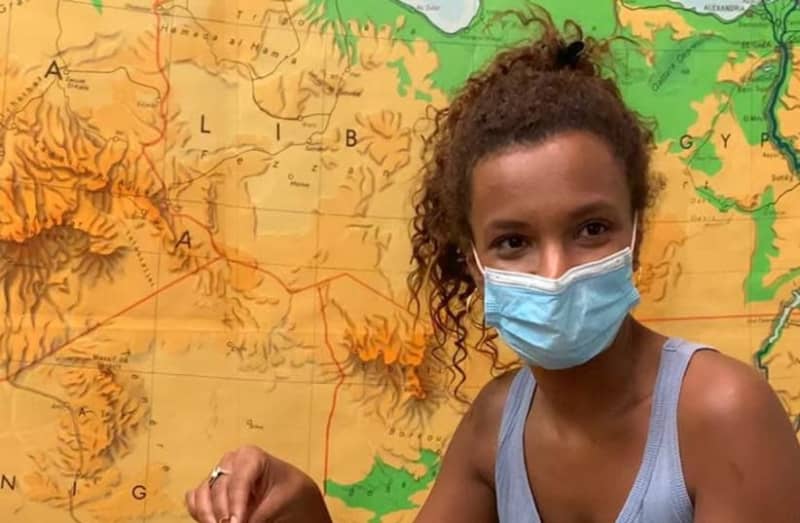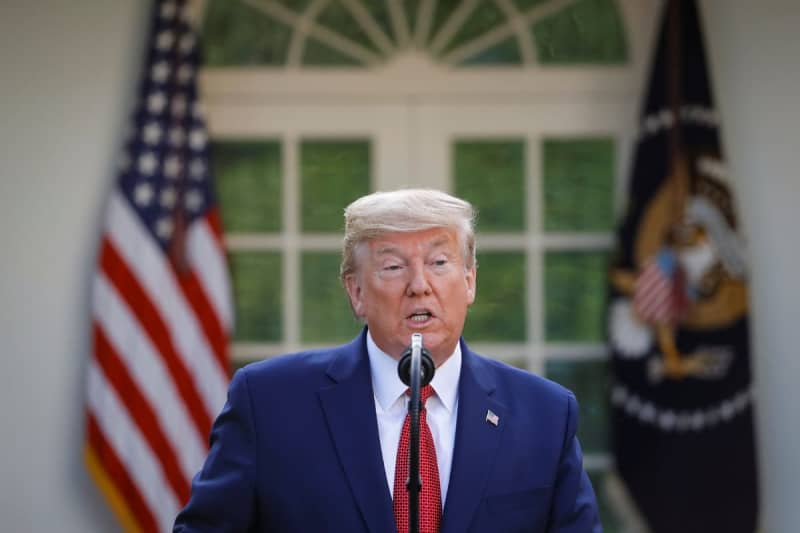 US President Donald Trump, who is trailing in national and battleground state polls, wants a deal on a new and much higher-priced stimulus package before Election Day, but Senate Majority Leader Mitch McConnell is balking at any deal before Nov 3.
House Speaker Nancy Pelosi and Treasury Secretary Steven Mnuchin on Tuesday were trying to reach an agreement on a new stimulus package. Pelosi has put the end of day Tuesday as a deadline on reaching a deal in order to get it passed before the presidential election, but on Tuesday she softened that deadline, saying that legislation would have to be finished by the end of next week for aid to begin flowing by Nov 3.
But McConnell told Senate Republicans on Tuesday at a luncheon that he has warned the White House not to make a big stimulus deal before the election, according to three people familiar with his remarks, The Washington Post and The New York Times reported.
McConnell suggested that any deal could disrupt the Senate's plans to confirm Amy Coney Barrett to the Supreme Court next week, both newspapers reported. McConnell, a Republican from Kentucky, told reporters Tuesday that the Senate will vote Monday to confirm Barrett to the court. She is Trump's third pick for the top court.
Later Tuesday, McConnell told reporters that if Pelosi and Mnuchin reached a deal that was passed by the House and supported by Trump, he would put it on the Senate floor "at some point" for a vote. But McConnell wouldn't say if that vote would come before Election Day, Nov 3.
Trump wants to spend more money than Pelosi's $2.2 trillion proposal. But Senate Republicans are resisting spending more than $1 trillion.
As for McConnell's reluctance over a huge stimulus package, Trump said on Tuesday morning: "He'll be on board if something comes. … Not every Republican agrees with me, but they will."
On the presidential election front, Trump on Tuesday called on Attorney General William Barr to launch an investigation of Democratic presidential candidate Joe Biden and his son Hunter before Election Day.
"We've got to get the attorney general to act," Trump said Tuesday morning in an interview on Fox & Friends. "He's got to act, and he's got to act fast. He's got to appoint somebody. This is major corruption, and this has to be known about before the election."
Trump didn't cite what corruption he believes the Bidens have committed.
Trump returned Tuesday to the battleground state of Pennsylvania. Biden plans to stay off the campaign trail to focus on preparations for the second and final presidential debate in Nashville, Tennessee, on Thursday.
Trump was to have been joined in Erie, Pennsylvania, by first lady Melania Trump, but her chief of staff said she has a lingering cough and wouldn't accompany him. It would have been her first public appearance since she and the president were sickened with the novel coronavirus.
On Tuesday, the Commission on Presidential Debates unveiled a rule change to reduce the frequent interruptions in the first Trump-Biden debate last month.
The candidate who is not speaking will have his microphone muted while his rival delivers an opening two-minute answer to each of the six debate topics, the commission announced. The mute button won't be used in the open discussion portion of the debate.
Trump's team wanted the commission to focus more on foreign policy in the debate, and his campaign manager, Bill Stepien, accused the commission of shifting the debate from foreign policy to minimize discussion of Biden and his son Hunter and his ties to foreign corporations.
But the moderator of the debate – NBC's Kristin Welker — chose the topics. She selected six subjects, including COVID-19, American families and national security.
Trump said Monday evening that he would be at a disadvantage in the debate.
"I just think it's very unfair," he told reporters aboard Air Force One as he returned from Arizona. "I will participate, but it's very unfair that they changed the topics and it's very unfair that, again, we have an anchor who's totally biased."
On Monday, Trump called Walker a "dyed-in-the-wool Democrat''.
© Copyright 2020 China Daily Information Company. All Rights Reserved.Provided by SyndiGate Media Inc.