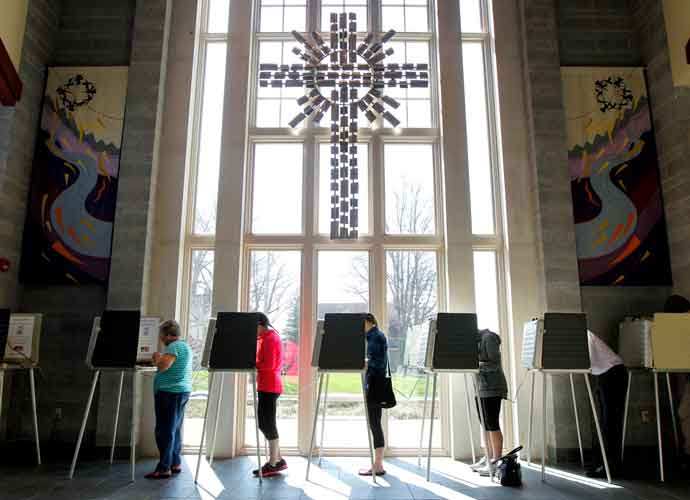 More than 58 million people have cast their votes nationwide, according to University of Florida professor Michael McDonald's U.S. Elections Project.
That figure is made up of 39,521,326 ballots cast by mail and 17,894,142 in-person votes, though some states reporting early voting numbers did not differentiate between the two.
The project includes data from the District of Columbia and every state except New York. A proportion of those states (19 states) also report party registration information, indicating that the vast majority of early votes have been cast by registered Democrats.
Of the states reporting party affiliation stats, 49.5% of ballots cast have been by registered Democrats. Another 22.4% had no party affiliation, 0.6% were registered as third-party and only 27.5% were cast by registered Republicans.
The states with the highest numbers of early voting are Texas (6.8 million), California (6.5 million) and Florida (5.2 million).
The disparity between the two parties is unsurprising, given President Donald Trump's consistent and baseless attacks on mail-in voting.
McDonald noted the potential trouble with Trump's strategy in his most recent analysis.
"Trump is putting his eggs into the Election Day basket, and that is risky," he wrote. "It is not unheard of for bad weather to happen on Election Day – a snowstorm, rain, or even a tropical disturbance. Bad weather is known to depress turnout. There will be fewer polling locations because of COVID, so Election Day lines could be unusually long and miserable to stand in with bad weather. A COVID issue could unexpectedly shutter an election office or polling location, creating last minute chaos."
He continued: "Again, maybe Republicans start voting in-person over the next two weeks. If I were running a campaign, I'd much prefer to be the one where I've already banked millions of votes more than my opponent."