Countdown to zero
Panpuri commits to sustainable practices and invites customers to recycle at its stores
published : 27 Oct 2020 at 04:00
newspaper section:
[
Life](http://search.bangkokpost.com/search/result_advanced?category=news&xNewsSection=Life)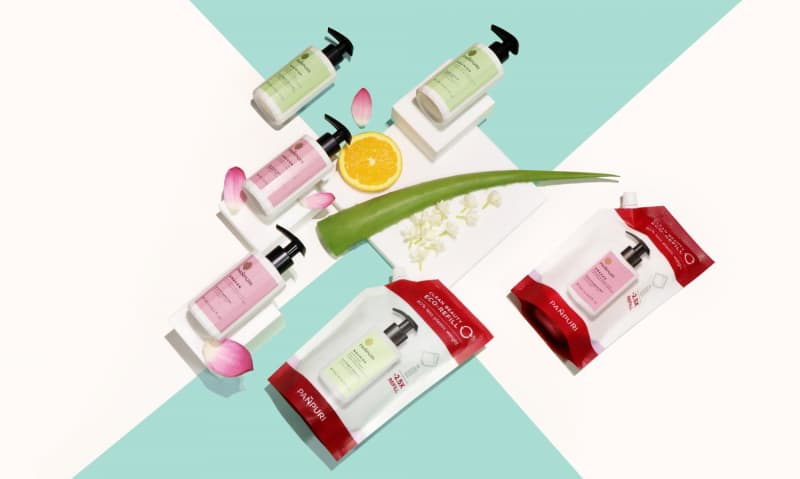 Reinforcing Panpuri's clean beauty credo, founder and CEO Vorravit Siripark announced the company's commitment to have net-zero carbon emissions by 2025.
The lifestyle and wellness brand has adopted various sustainable practices recently.
For example, Panpuri has turned to eco-refill packaging, which can help decrease the amount of plastic used by 80% and save on costs associated with transport.
The launch of refill stations by next year will further help streamline production, reduce the use of packaging, and promote recycling.
The new "Naked" packaging will also reduce paper and plastic usage by up to 45% and also preserve the quality of its body and hair care products.
Currently, packaging for its products is made from recyclable chlorine-free paper printed with soy ink while delivery boxes are made from 95% recycled pulp.
The company's transportation system has also been modified to limit the use of vehicles delivering products from the warehouse to stores in order to reduce greenhouse gas emissions as well as limit the release of hazardous PM2.5 particulate matter.
"Over the past 17 years, we have developed every step of our process, including ingredient sourcing, production and packaging to be more user and environmental-friendly as well as cruelty-free under our proprietary ZeroList standard, which is considered the highest among Thailand's beauty market," said Vorravit. Of the 2,300 controversial ingredients on its ZeroList, nine have been highlighted as "The 9 No-Nos", namely sulphates, silicones, parabens, EDTA, PEG, phthalate, chemical sunscreen, gluten and animal-derived ingredients.
They have been replaced by safer alternatives, noted Vorravit, such as biosurfactants, natural emollients, mineral sunscreens, gluten-free compounds and vegan ingredients.
Also, since August, Panpuri has donated one tree for every purchase of its products that uses eco-refill packaging to promote mangrove reforestation in Phetchaburi. Customers can contribute to the campaign, which aims to plant a total of 10,000 trees, until March 31 of next year.
They can also join the #PathToZero campaign by dropping plastic packaging for personal care and skincare products of any brand at Panpuri's recycling stations at its stores in CentralWorld, Siam Center, Terminal 21 Asoke, Megabangna and Gaysorn Village.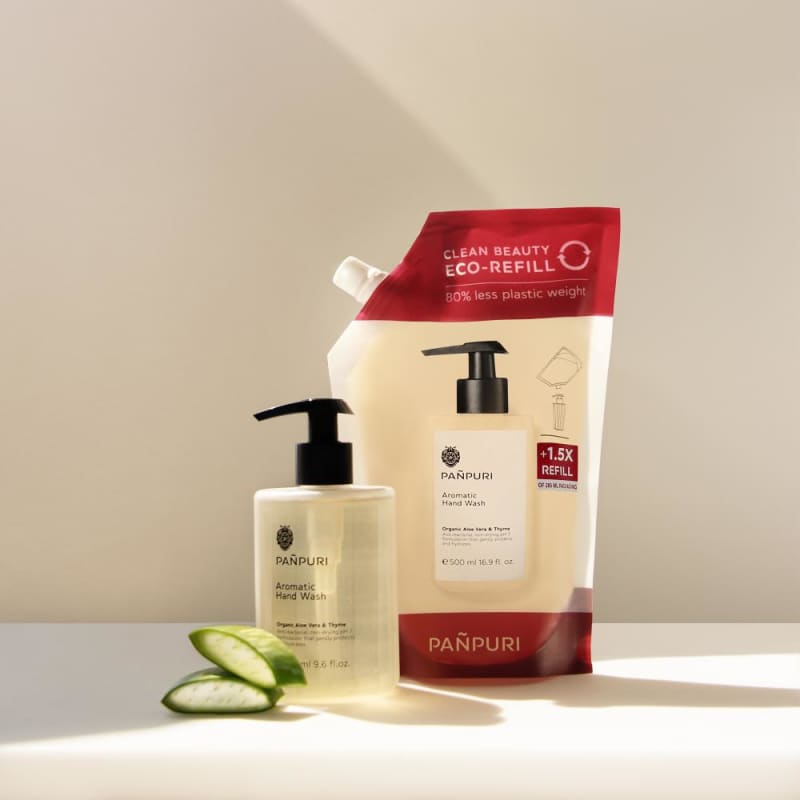 Panpuri Clean Beauty Eco-Refill packaging.