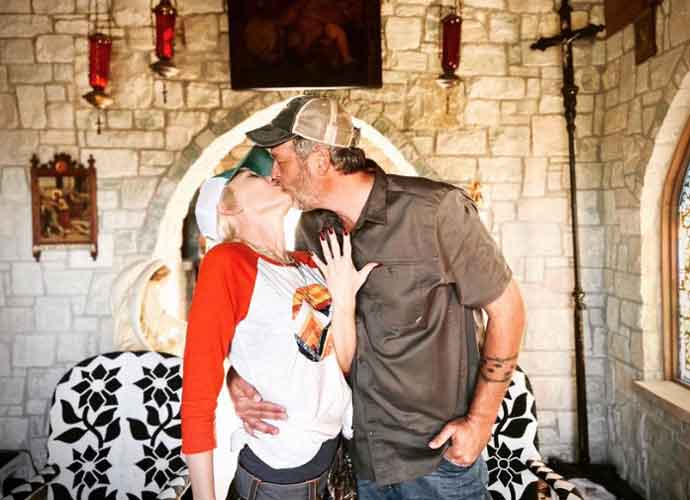 Blake Shelton and Gwen Stefani are finally engaged after five years of dating.
"Hey @gwenstefani thanks for saving my 2020… And the rest of my life," Shelton captioned his Instagram post about their engagement. "I love you. I heard a YES!"
Stefani posted the same photo on her own Instagram feed, captioned "yes please!


"
Shelton and Stefani have not told fans much about the engagement yet, only that the proposal happened yesterday and in Oklahoma. However, Olivia Landau, CEO and Founder of The Clear Cut, approximated for E! News that the ring was a brilliant.
"The diamond takes up her entire finger, so I am guessing anywhere from 5-7ct+," Landau said. "Well into the hundreds of thousands of dollars."
Fans on all forms of social media have started to congratulate the couple despite the lack of details released on the proposal and upcoming marriage, including NBC's The Voice, which has congratulated its co-stars by re-posting their photo on Twitter.