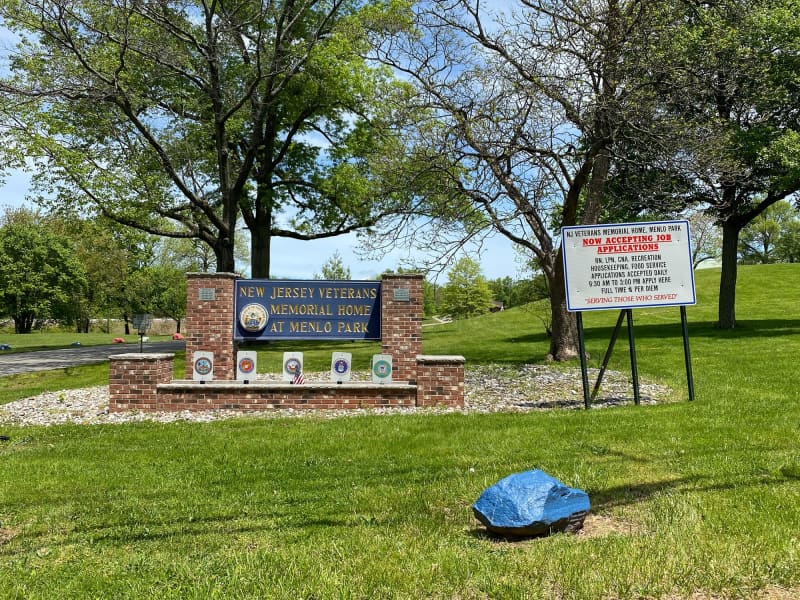 The U.S. Justice Department has launched an investigation into alleged negligence and poor quality care at New Jersey's veterans homes, where the number of coronavirus deaths was largely underreported, officials said Wednesday.
In a letter to New Jersey Gov. Phil Murphy, federal authorities said the agency is looking into whether the civil rights of veteran residents have been violated because of "inadequate medical care generally, and during the coronavirus pandemic in particular."
The investigation will also examine why the number of coronavirus deaths were understated, particularly in nursing homes in Paramus and Menlo Park.
"Recent reports suggest that the number of COVID-19 deaths at some nursing homes, including New Jersey Veterans Memorial Home at Menlo Park and New Jersey Veterans Home at Paramus … two long-term care facilities operated by the state, have been understated," according to a letter sent to Murphy.
The letter said there is "cause for concern that the quality of medical care at these nursing homes has been deficient."
The Justice Department investigation is also exploring outbreaks in New York, Pennsylvania and Michigan.
Murphy said New Jersey would respond when the time is right, but said the probe is political in nature.
"The fact that this request from the Department of Justice was announced a week before Election Day speaks volumes about the nature of the review," Murphy said in a statement.
"From the beginning of the pandemic, the State of New Jersey has relied on CDC guidance from the federal government to protect the residents of our veterans homes. We do not comment on the substance of investigative inquiries and will respond through the appropriate channels in due course."
———
©2020 New York Daily News