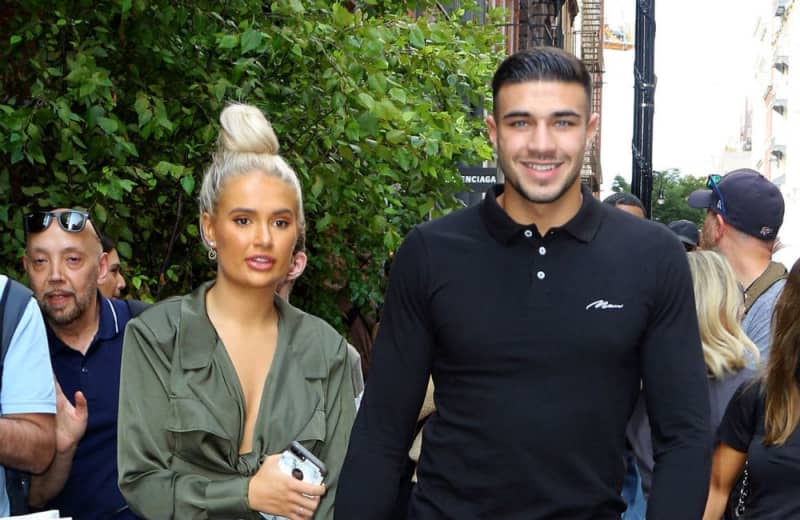 Molly-Mae Hague's "heart fills up" when she thinks about Tommy Fury "holding" their future child.
The 21-year-old reality star - who met the boxer, also 21, on 'Love Island' last year - has opened up in detail regarding whether she and her boyfriend will start a family.
And while the loved-up pair are "excited" about becoming parents one day, the blonde beauty insisted they are in no rush as she is still "so young".
In a YouTube video where she answered the assumptions of her fans, Molly-Mae shared: "We'll do a baby question, because it wouldn't be an assumptions video without a baby question. That's like the other 30 per cent of the questions that I get. 'You want a baby within the next two years'.
"I've answered questions like this before but I don't know like with the baby thing. I just feel like when the time is right, we will know. Honestly, if it was up to Tommy, we would have a baby today, tomorrow and the next day. He wants so many kids.
"I definitely, definitely want kids soon, but not soon soon. I always feel like a broken record with the whole kids thing because I always talk about it.
"I don't mind having a child out of wedlock. We're just so happy and we're so, so excited for the day that it does happen because we just can't wait."