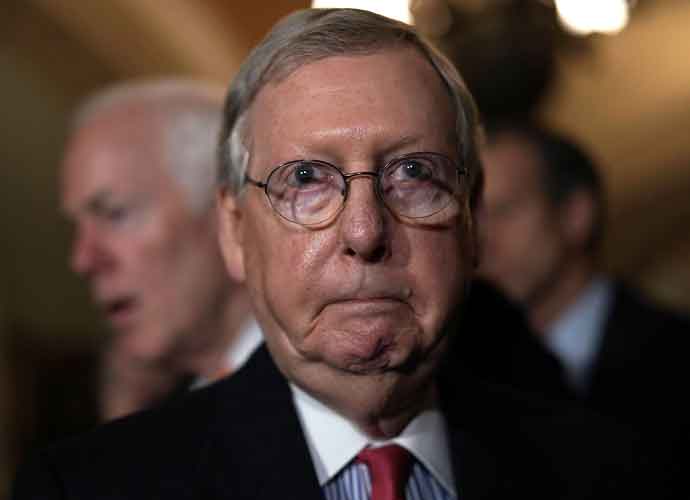 Senate Majority Leader Mitch McConnell (R-Kentucky) was projected the winner of his race by the Associated Press at 8:01 p.m. EST.
He fended off Democratic challenger Amy McGrath, a former Marine fighter pilot, securing his seventh term in office.
McConnell has so far garnered 60.4% of the vote, compared to McGrath's 35.6%, with 37% of precincts reporting.
"Our country is going to get back on its feet," McConnell said in his victory speech. "Our nation has real challenges and real adversaries, but our fellow citizens are not our enemies. There is no challenge that we cannot overcome together. My fellow Kentuckians you've given me the honor of a lifetime. I will always be grateful, I will never let you down and God bless Kentucky."
The race was expensive on both sides, with McGrath spending $73,353,803 and McConnell spending $43,947,731, according to the Center for Responsive Politics.
McGrath's spending was criticized by both Republicans and Democrats, the latter which noted the money could have been more effective elsewhere.
The Federalist's co-founder Sean Davis tweeted that Democrats "set fire to nearly $100 million in Kentucky" only to have McConnell easily win.
The conservative publication Daily Caller joked about Democrats burning money by investing in the race.
McGrath has not yet responded to the AP's early call. Her most recent tweet encouraged voters who are in line by the time polls close to remain in line, emphasizing that "you have a right to vote if you're already in line."