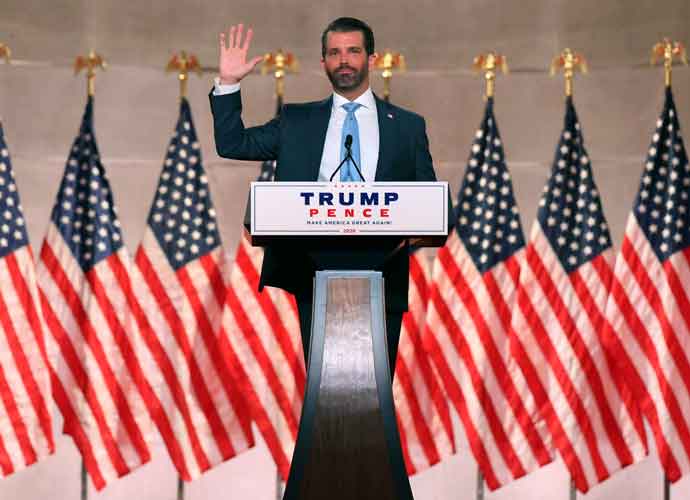 As mail-in ballots continue to be counted, President Donald Trump's son Donald Trump Jr. has slammed potential Republican 2024 presidential candidates for their "total lack of action" while Trump struggles to maintain his leads in key states.
Trump Jr.'s complaint came at a time when the president lost his leads to rival Joe Biden in the key states of Pennsylvania and Georgia by small margins.
The president's son called for more support from GOP leaders as the Trump administration files several lawsuits to stop the states from counting more ballots.
"The total lack of action from virtually all of the "2024 GOP hopefuls" is pretty amazing," Trump Jr. tweeted in frustration.
He added, "They have a perfect platform to show that they're willing & able to fight but they will cower to the media mob instead. Don't worry @RealDonaldTrump will fight & they can watch as usual!"
Trump Jr. criticized these "hopefuls" after Fox News' Loud Dobbs called out Senate Majority Leader Mitch McConnell and RNC Chairwoman Ronna McDaniel – saying the president was like a "lone wolf" without support from others.