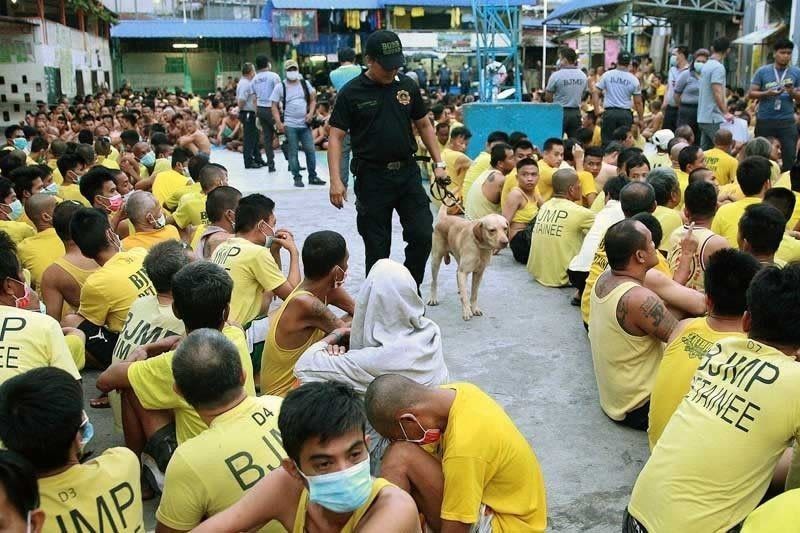 52 Bilibid inmates isolated
(The Philippine Star) – November 8, 2020 – 12:00am
MANILA, Philippines — Fifty-two high-profile inmates of the New Bilibid Prison are being isolated after their rapid tests indicated they had COVID-19, the Bureau of Corrections (BuCor) said yesterday.
The 52 inmates are among 124 prisoners housed in Building 14, a structure built for high-risk detainees. They were moved to Site Harry, the NBP's isolation facility, while waiting for the Research Institute for Tropical Medicine to release the results of their confirmatory swab tests, BuCor spokesman Gabriel Chaclag said.
"All actions and interventions done are based on medical professionals' recommendations as has been our regular practice," he said.
Chaclag also criticized high-profile inmates' relatives who cast doubt on the BuCor's move to transfer them to the isolation facility.
The inmates' spouses are reportedly afraid that their loved ones might die like Jaybee Sebastian did in July.
Sebastian's supposed death has been questioned by his family and the families of other inmates, saying they do not believe that the convicted kidnapper died of COVID-19.
Chaclag said the inmates "want to stay at Site Harry even though they are already recovered from COVID-19 because it is safe and comfortable there."
The inmates' relatives who complained "are just afraid of karma because they think the prisoners would face retaliation," he said, adding that these relatives "are the ones who give malice to the procedures we are implementing. Our time and resources are wasted."
The BuCor earlier denied speculations that Sebastian and other high-profile inmates were killed, insisting they died of COVID-19.