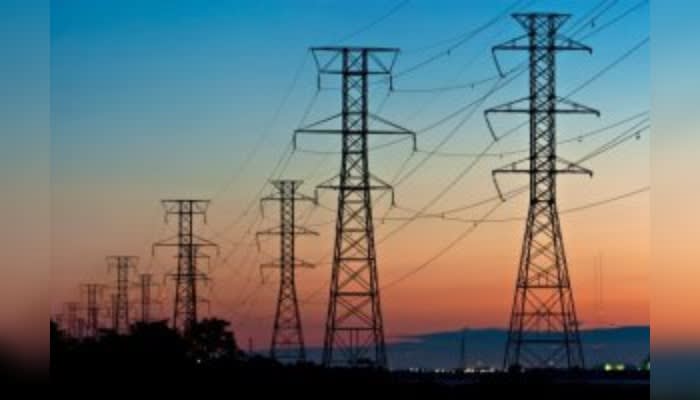 In the race to a net-zero carbon future, clean electricity is emerging as the ultimate fuel of the future, with biofuels to fly planes, and hydrogen for energy storage. However, Nigeria's inability to profitably generate, transmit and distribute electricity may hold it back.
Nigeria has one of the highest rates of energy poverty in the world (85 million unelectrified people) and suffers from chronic power cuts. In its recent Covid-19 economic recovery plan, the government pledged to fix its worsening energy crisis through the rapid expansion of solar power. In a shock move, it also scrapped fossil fuel subsidies. The world moves on.
The Hague-based Maarten Wetselaar, integrated gas and new energies director at Shell Global affirms positively at the just concluded Great Energy Debate 2020 that the fuel of the future is clean electricity.
"That is going to be the one that will dominate the energy systems for energy consumers. Alongside that there will be biofuels to fly planes, there will be hydrogen to store energy, but the energy that customers will use will be clean electricity. We need to phase out oil and gas but it will not happen tomorrow."
Five years ago, the Paris Agreement sought to strengthen the global response to the threat of climate change by keeping temperature rise this century well below 2 degrees Celsius, and above pre-industry levels and pursue efforts to limit the temperature even further to 1.50 degrees Celsius.
Read also: Why govt, labour settle for new electricity tariff
To reach these ambitious goals, appropriate mobilisation and provision of financial resources, a new technology framework and enhanced capacity-building is to be put in place, thus supporting action by developing countries and the most vulnerable countries, in line with their own national objectives. The Agreement also provides for an enhanced transparency framework for action and support. Part of the deal was reduction of emission before 2050.
Nevertheless, in 2019 renewables accounted for 21 percent of Australian electricity generation. India's energy mix for the same year was 90 percent fossil fuels, although the International Energy Agency (IEA) has predicted 8 percent drop in carbon dioxide (CO2) emission in 2020.
Additionally, the displacement of coal by gas in the last ten years in Asia has saved the world more than 500 million tonnes of CO2, according to IEA. People familiar with the global energy systems say natural gas is to work with renewables to create a cleaner energy future.
When the sun does not shine and wind does not blow, consumers need a better backup for power, natural gas more environmentally friendly where one cannot have hydro or battery.
Wetselaar also holds that oil and gas needs to be phased out over time but that cannot happen immediately. "We need to avoid emissions, reduce emissions, and only the ones that are critically left we need to offset either by nature or carbon capture."
Oil and gas has been central to the world's energy system for the last 100 years but climate activism has been rising too. After years of criticism over alleged inaction, BlackRock, the world's biggest asset manager, in January, revealed plans to put climate change at the centre of its investment process by rolling out new Environment Social and Governance (ESG) funds, divesting some coal holdings and taking a tough line on global warming during boardroom discussions with businesses around the world.
These efforts show the world moving toward a new, cleaner energy system. "When we are flying a plane and we want to build new engines on it, we should not switch off the old ones until the new engines are really ready to take over. And that's going to take some time," Wetselaar said.
The United Kingdom is planning to ban new petrol and diesel cars by 2040. Experts say it is right for governments to set the rules on this and for industry to be ready to respond. However it is important to ensure there are enough charge points, there's enough clean electricity to charge all those cars, hopefully, there will be enough cars for consumers to continue to enjoy their mobility. Nigeria's place in this cleaner energy future remains uncertain.