By WANG YIQING | China Daily | Updated: 2020-11-11 07:03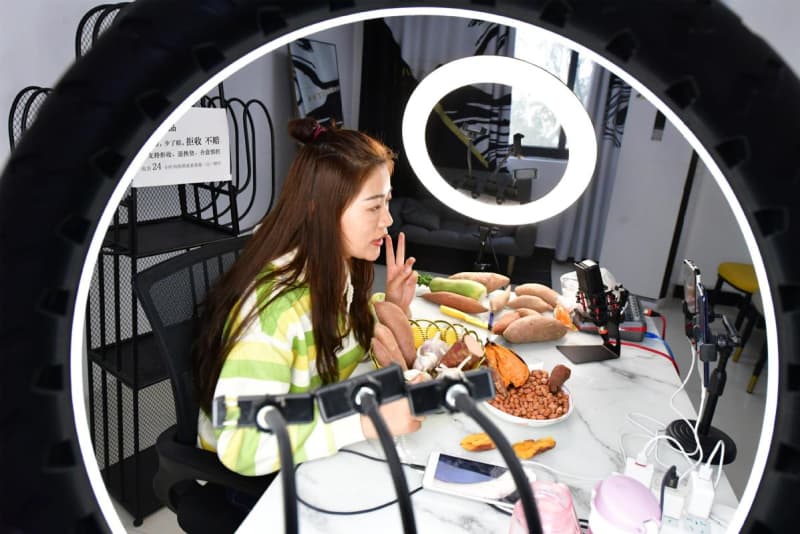 Thanks to the rapid development of the mobile internet, e-commerce platforms and logistics, livestreaming has become a successful retail business model attracting an increasing number of consumers. The business model has grown rapidly following the outbreak of the novel coronavirus, which saw a sharp dip in offline shopping as people switched to online shopping to avoid infection risks.
The first half of this year saw more than 10 million e-commerce livestreaming marketing activities involving more than 20 million products in China.
Outstanding livestreaming sales performance by top internet influencers such as Viya and Li Jiaqi is also drawing people to take up e-commerce livestreaming sales jobs in the hope of "becoming rich quick". The number of active e-commerce livestreamers exceeds 400,000 nowadays.
Getting a livestreaming sales job does not require any specific skills or educational qualification. That means there is severe competition in this field, even though not everybody can market things as successfully as Viya or Li Jiaqi.
According to the report, just 9.5 percent of e-commerce livestreamers had 100,000 viewers, who could be potential consumers. However, about 50 percent of these livestreamers had less than 10,000 "fan viewers", certainly not indicators of impressive sales volumes.
Moreover, despite the wealth some internet influencers have accumulated, a majority of e-commerce livestreaming salespersons' average monthly income is less than 5,000 yuan. And job-hopping is very common; about 60 percent of livestreaming salesperson work for less than one year at the same place.
It is good to see a new kind of business activity flourish and provide more job posts to people. But job hunters should take all factors into consideration before rushing to become a part of this field.
© Copyright 2020 China Daily Information Company. All Rights Reserved.Provided by SyndiGate Media Inc.