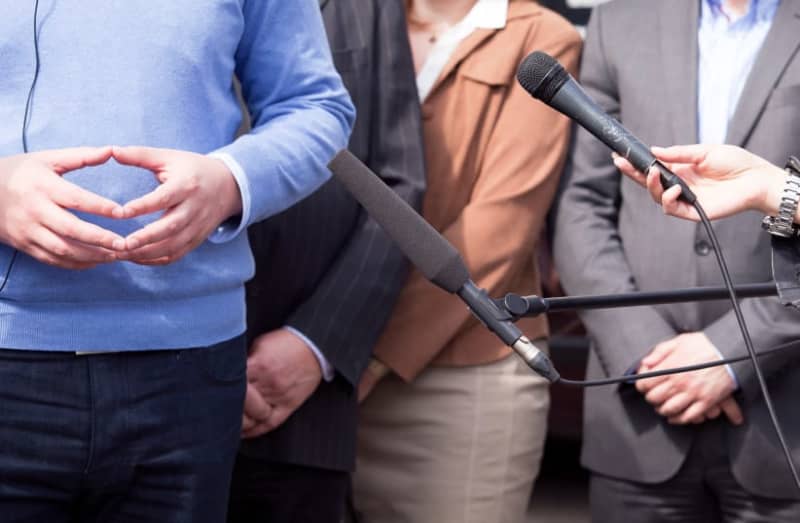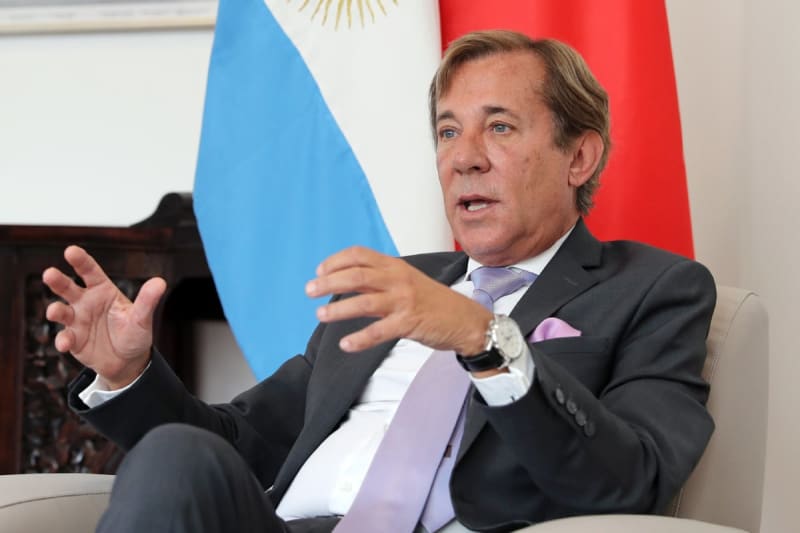 Argentina is eager to explore the vast Chinese market and also wants to become an attractive destination for Chinese investments, Argentina's Ambassador to China Luis Maria Kreckler said.
Kreckler, who took up the position in July and was in Shanghai for the third China International Import Expo, or CIIE, said China is a solid strategic partner of Argentina. Argentina is a reliable food exporter to China and is eager to explore new market niches to increase its exports to the demanding Chinese market.
"In that sense, we see with great hope the opening of new market access to nontraditional agricultural products," he said.
Despite the travel constraints caused by the COVID-19 pandemic, Argentine entrepreneurs took the initiative to come to China, even with the quarantine requirements, Kreckler said. This reflected the importance of the CIIE, he said.
"We also want to become an attractive destination for Chinese investments, especially in infrastructure and new technologies to enhance our companies' capabilities," he said.
He said the governments of both countries are negotiating strategic projects in Argentina, with Chinese financing, that will strengthen the Chinese presence in his country.
"I think Argentina has many areas in which Chinese companies are eager to explore opportunities, including mining, energy production, transport infrastructure (railways, ports), and social housing," he said. "We need to work hard to find mutual interests and advance in new projects, plus the ones that are already taking place."
After coming to China in July, Kreckler said that he was surprised at how well China has curbed the coronavirus, enabling people to work normally now. He spent 14 days in quarantine in Beijing at the time.
He said Argentina's cooperation with China in fighting the pandemic has been unprecedented.
"We have sent to China more than 36 special flights from Argentina to pick up medical supplies to strengthen the capabilities of our hospitals to fight against the virus," he said.
"Since September, clinical tests of the Chinese vaccine against COVID-19 have been held in Argentina. This intense level of cooperation during tough times has reinforced our friendship and our strategic comprehensive alliance."
Kreckler also said Argentina will soon announce its participation in the China-proposed Belt and Road Initiative, China's flagship project to promote global trade and prosperity.
He said there is no doubt that the BRI is one of the most important initiatives in the world, providing enormous infrastructure opportunities in the areas of transport, energy, telecommunications and finance.
"In other words, it offers a wide range of opportunities for cooperation in areas where Latin American countries, among them Argentina, need to develop without delay," he said. "It is within this framework that my country wishes to formally join the initiative."
Achieving goals
China's poverty alleviation achievements in the past few decades have also impressed the ambassador, who recently attended a seminar on the eradication of poverty in East China's Fujian province and saw the great achievements made there in realizing this goal. These efforts form part of the Chinese dream, Kreckler said.
Since China began to reform and open up its economy in 1978, more than 850 million people have been lifted out of poverty, according to the World Bank. This figure represents about 70 percent of the gains made by the world in poverty reduction over that period.
Kreckler said that he has observed that people's living conditions in Fujian, Guizhou, and other provinces have improved significantly. In Guizhou, the number of poverty-stricken people has dropped from about 9.2 million in 2012 to 308,000 in 2019, with an annual average of more than 1 million people getting out of poverty. This achievement puts the province atop the rankings for poverty reduction in China, Kreckler said.
"China is committed to eliminating poverty among its people, and Argentina shares the same wish," he said. "My understanding is that the Chinese poverty reduction experiences may be helpful in similar areas of my country. Cooperation in this area is crucial."
To this end, efforts must continue to be made at the national and subnational levels between the two countries, he said.
© Copyright 2020 China Daily Information Company. All Rights Reserved.Provided by SyndiGate Media Inc.