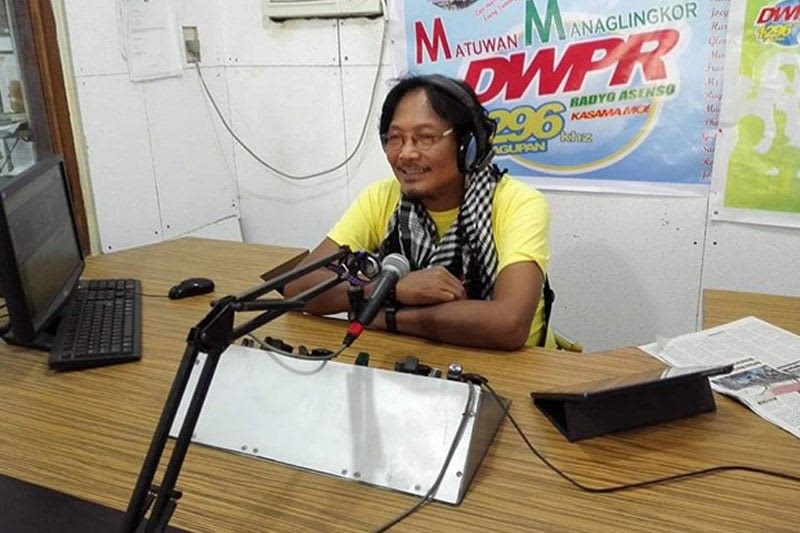 P200,000 bounty up for capture of journalist's killers
(The Philippine Star) – November 13, 2020 – 12:00am
VILLASIS, Pangasinan, Philippines — A P200,000 reward has been offered for anyone who could provide information leading to the arrest of the assailants of a local journalist in this town.
Members of the Filipino-Chinese Chamber of Commerce and Industry in eastern Pangasinan offered the cash reward to hasten the resolution of the murder of Virgilio Maganes of the local daily Northern Watch.
Maganes was shot dead by two motorcycle-riding men near his home in Sitio Licsab, Barangay San Blas in this town on Wednesday.
The murder occurred three days after Maganes celebrated his 62nd birthday.
A case conference led by Undersecretary Joel Egco of the Presidential Task Force on Media Security was conducted with Special Investigation Task Group (SITG) Maganes.
Egco, the SITG members and Brig. Gen. Rodolfo Azurin Jr., chief of the Ilocos region police, agreed to make the Maganes case a priority.
"I'm happy with how the case is progressing. We have identified persons of interests," Egco said.
Three motives – internal squabble, old grudge and politics – are being eyed by investigators.
Egco said the murder may or may not be related to the first attempt to Maganes' life in 2016, which also occurred after his birthday.
Azurin expressed belief the assailants could be contract killers, noting the way how the victim was executed.
Maganes died at the scene due to multiple gunshot wounds in the body.
Azurin appealed to anybody with information on the murder to come forward and help solve the case.
"The soonest the information are provided to us, the fastest this case will be solved," Azurin said.
Villasis Mayor Nonato Abrenica said two weeks ago, Maganes visited him in the office and they exchanged pleasantries.
Abrenica expressed hope the case will be solved immediately, noting the town has been peaceful before the Maganes murder occurred.
"This is an isolated case, but we want justice for Vir," Abrenica said, referring to Maganes.