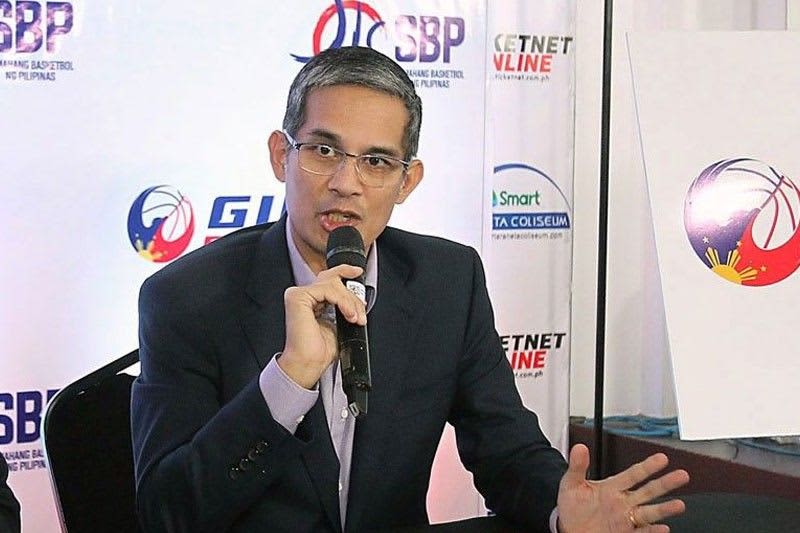 SBP offers to host FIBA bubble
(The Philippine Star) – November 15, 2020 – 12:00am
MANILA, Philippines — SBP president Al Panlilio said yesterday the Philippines has offered to host a bubble for one or two groups involving four to eight teams in the third window of the FIBA Asia Cup qualifiers on Feb. 18-22 next year. "We're willing to host," said Panlilio. "Our offer still stands."
FIBA decided to cluster five of the six groups of four countries each in three different bubble sites in the Middle East for the second window on Nov. 26-30. Bahrain was chosen to host Groups A (Philippines, Indonesia, Thailand, South Korea) and D (Bahrain, Iraq, Lebanon, India). Qatar was picked to host Groups B (China, Japan, Chinese Taipei, Malaysia) and E (Qatar, Iran, Syria, Saudia Arabia). Jordan will host Group F (Jordan, Palestine, Kazakhstan, Sri Lanka). There is yet no announcement where the games of Group C (New Zealand, Australia, Guam, HongKong) will be held.
It was only last Friday morning when the IATF gave the go-signal for the Philippine team to leave for Bahrain. The day before, Gilas project director Tab Baldwin gathered the players and coaches at the Inspire Sports Academy in Calamba, Laguna to set up training camp. The delegation plans to depart for Bahrain on Thursday. The Philippines is scheduled to play Thailand on Nov. 26, South Korea on Nov. 28 and Thailand once more on Nov. 30. The first Thailand contest should've been played in the first window last Feb. 20 but was postponed because of the pandemic. South Korea has begged off from playing in the second window so it appears Gilas will notch a win by default.
In the third window, Gilas will play Indonesia on Feb. 18 and South Korea on Feb. 21. If FIBA approves SBP's bid to host, both games will be played possibly in the Clark bubble.
Other Group A games in the third window are Thailand against South Korea on Feb. 18 and Thailand against Indonesia on Feb. 21.
Panlilio said SBP chairman emeritus Manny V. Pangilinan played a "pivotal" role in paving the way for Gilas' participation in Bahrain. The IATF had suggested to SBP not to participate but later gave its nod after Pangilinan requested for a reconsideration with an assurance of complying with strict health protocols. Panlilio said Pangilinan attended the virtual meeting of the FIBA Central Board last Nov. 6 and FIBA secretary-general Andreas Zagklis requested the Philippines to play in Bahrain. "MVP told Mr. Zagklis that it would depend on government approval but 'let me see what I can do,'" said Panlilio. "A letter of reconsideration was sent to IATF last Monday and we're grateful to Secretary (Carlito) Galvez and Secretary (Vince) Dizon for giving us the go-signal. MVP enjoys a very good relationship with FIBA and SBP will always support FIBA."
Panlilio explained why PBA players were left out of the second window. "We're cognizant of the sacrifice our PBA players did and are doing in the Clark bubble," he said. "I know the players from eliminated teams want to play for Gilas but in the end, we thought it would be too much to ask from them, to be away from their families longer. Besides, we wanted to start our long-delayed program to get our young players more exposure to FIBA competitions. Maybe, for the third window, we could do another combination of PBA and non-PBA players. The Bahrain window is a great experience for our pool looking forward to the FIBA World Cup in 2023."