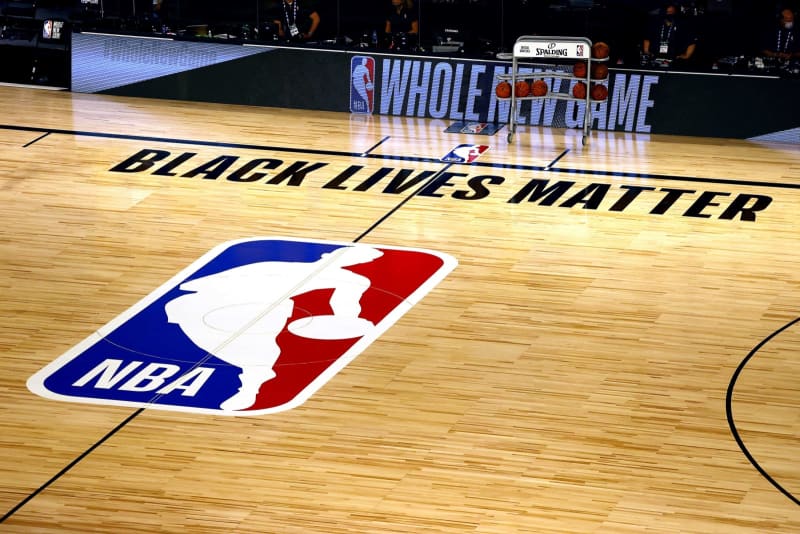 In many ways Adam Simon has come to feel like the rest of us, dealing with the realities of distanced learning.
In his case, as the Miami Heat's assistant general manager, it has added an entirely new perspective on leading the team's NBA draft effort.
And, no, little amid the coronavirus pandemic has looked the same, as he prepares, at least at the moment, to deal with the team's No. 20 selection on Wednesday night.
"I think it's different. There's no doubt about it. That's evident," he said, with the NCAA Tournament and the pre-draft scouting camps canceled and the draft delayed from late June. "I think we did our homework. We were prepared. We missed a couple of events. We missed scouting towards the end of the season. You always like to see how players perform in tournaments, and conference tournaments. You missed a couple of the pre-draft camps.
"Certainly, those are events where you can look at a lot of players and really zero in on their games, and workouts, agent-run workouts, in-house workouts. Yeah, so certainly missing out on that is challenging. But everyone has the same challenge."
Still, even with all the home schooling, the team's 60-player board is being crafted, as in any other year, for the two-round draft.
"I think our lists haven't changed too much," Simon said. "I'm sure that's the same way across the board for all 30 teams. We're making the best of it. We've watched a lot of film. We've talked to a lot of people. So whatever the challenges are there, yes, it's different, but it's the same for everybody."
Unlike typical years, when teams run quartets of prospects through competitive workouts at their arenas, teams this cycle were limited to 10 solo sessions at their facilities.
"I won't disclose if we've used all 10 at this point," Simon said. "We're still going through that process. We have up until Wednesday, obviously. But certainly different.
"For us, in this case, something was better than nothing, and so we took advantage of it."
Typically, players would arrive for their NBA tryouts within a month or two of the close of the college season. This time, that calculus changed, as former Heat forward Keith Askins, now a college scout for the team, noted to Simon.
"What we did see that I think that was a lot different than most years is most players improved their bodies from where they were back in March to now," Simon said. "The draft would have been 141 days from today back on June 25. They had a lot more time to work on themselves. Keith said, 'Hey, nobody is the same from before. Either they got better or they got worse.' Certainly, that was the case.
"The players that were active took advantage of it and worked on their bodies and their game and some of them didn't. But most of them did."
In the Heat system, a draft choice typically would go from the draft to a team-run camp a week later, then three weeks of summer-league play, then two months of drills at AmericanAirlines Arena. Now there will be 12 days between the draft and Dec. 1 start of training camp.
"One player we interviewed the other day said they hadn't played a basketball game since March," Simon said. "They've done workouts, they've done drills, he worked on his body. But no basketball at all, no games.
"There will be a lot of rust there. But we expressed to all of them that they need to be ready, 'You're coming in in three weeks and you're going to be playing in games and in training camp in a month. Don't come in out of shape, and be ready to go.' "
Otherwise, it could be off to the G League, if the NBA is able to get its development league up and running.
"Certainly, this year might be more of an evaluation, observation of when they come into camp and we'll have to see where they are," Simon said. "If they're not ready, then certainly we'll be able to send them to Sioux Falls to get them up to speed."
———
©2020 Sun Sentinel (Fort Lauderdale, Fla.)