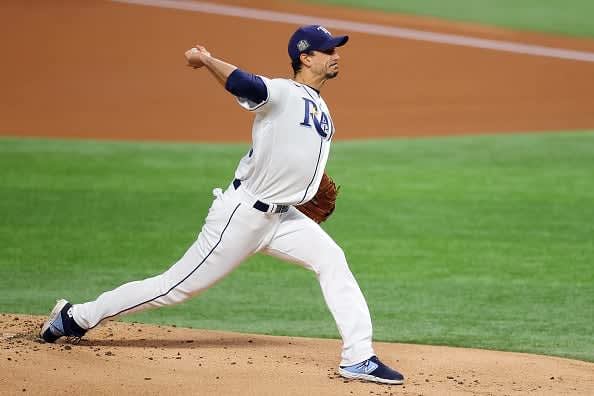 The New York Mets have already made their biggest acquisition of the offseason. Last week, the team completed the sale to Steve Cohen, the owner of Point 72, a hedge fund firm. The sale made Cohen the richest owner in the league and gave the Mets new life for the future.
One of the holes that the Mets are looking to fill in free agency is their rotation. Charlie Morton is a great candidate to fill one of the last spots and would bring a playoff resume and well as a whole lot of experience. The Mets have reportedly been in contact with Morton's agents and there may be some traction.
)
Morton just turned 37-years-old a few days ago and has been in the league since 2008. Morton was a 2017 World Series Champion with the Houston Astros. The Connecticut native also was a two-time all-star in 2018 and 2019. Morton would be coming home if he does choose to sign with the Mets as he was born in New Jersey before moving to Connecticut. Morton came in third place in Cy Young voting in 2019 while on the Rays. He also appeared in the 2020 World Series with Tampa Bay helping them make it to game six.
Over his career, Morton is 93-89 with a 4.08 ERA. He also holds a 3.38 postseason ERA through five years and 10 total series. The postseason experience would certainly help the Mets who haven't had a pitcher see postseason action in a few years now.
Check us out on our socials:
Twitter: @PTSTNews and @TalkPrimeTime
Facebook Page: Prime Time Sports Talk
Join our Facebook Group: Prime Time Sports Talk
Instagram: @ptsportstalk
Follow Yehuda Schwartz on Twitter @yaschwa30
Main Credit Image: Embed from Getty Images