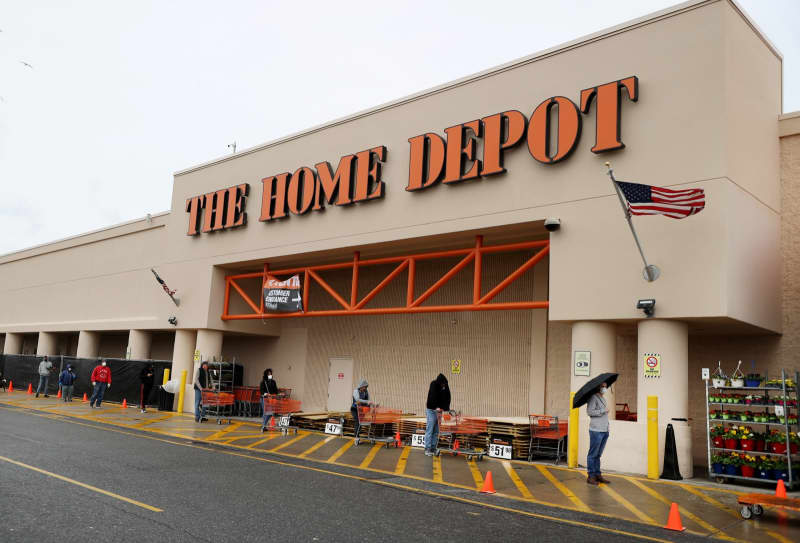 In a deal worth an estimated $8 billion, Home Depot has agreed to buy HD Supply Holdings, an Atlanta-based distributor of industrial products for businesses and apartments buildings.
HD Supply, which has about 5,500 employees, was originally part of Home Depot. The company was sold to several private equity firms in 2007. Six years later, the company went public.
While both Home Depot and HD Supply sell to contractors and professionals, there's relatively little overlap, said Sara Gorman, spokeswoman for Home Depot.
"It's really complementary to the MRO (maintenance, repair and operations) business that we already have in place," she told The Atlanta Journal-Constitution. "MRO is a $55 billion marketplace, so the opportunity there is right."
The merger will not require Home Depot to make any cuts in HD Supply's workforce, Gorman said. "We certainly have no plans to make any changes. The businesses will continue to operate independently."
Home Depot, with revenues of more than $112 billion a year, has more than 400,000 employees.
The companies plan to complete the deal by the end of January, with Home Depot buying outstanding shares of HD Supply at $56 per share.
Bloomberg News had reported earlier this month that executives at Lowes were talking with HD Supply about a possible merger. Gorman declined to comment on those reports.
North Carolina-based Lowes is Home Depot's chief rival.
Home Depot has been one of the standout corporate performers during the pandemic, benefiting from a surge of do-it-yourself home repairs by people spending more time around the house, but also from an increased use of online ordering.
———
©2020 The Atlanta Journal-Constitution (Atlanta, Ga.)