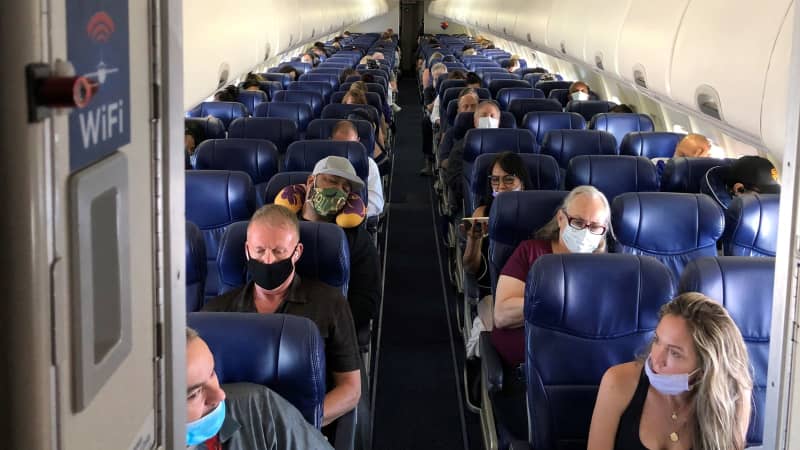 A new study found the biggest coronavirus-related concern for travelers is flying.
According to research from J.D. Power, 37% of respondents were most concerned about catching coronavirus from other travelers on an airplane, as compared to just 6% the destination or 2% at the hotel.
Previous research found that respondents feel safer when they can control their immediate personal space, such as disinfecting surfaces within reach, wearing masks and ensuring a proper distance from other travelers.
When asked which safety measures are most important at airports, the overwhelming top answer was mandatory facial coverings for all travelers and employees. Improved cleaning practices was also a popular response.
The study found travel suppliers who publicize their coronavirus mitigation efforts are being rewarded. Respondents who reported hearing about almost any kind of change in COVID-19-related procedure rewarded the brand with higher loyalty.
While the impact of coronavirus on travel is undeniable, J. D. Power reported satisfaction has increased at airports during the pandemic. The research also showed 24% of respondents said they were not worried about contracting COVID-19.
———
(TravelPulse is a leading travel authority on the web, providing consumer travel news and insider tips and advice for an ever-changing travel world. Read more stories at travelpulse.com
———
©2020 Travelpulse